Jets' Marshall was only one with 'the huevos' to hold Cutler accountable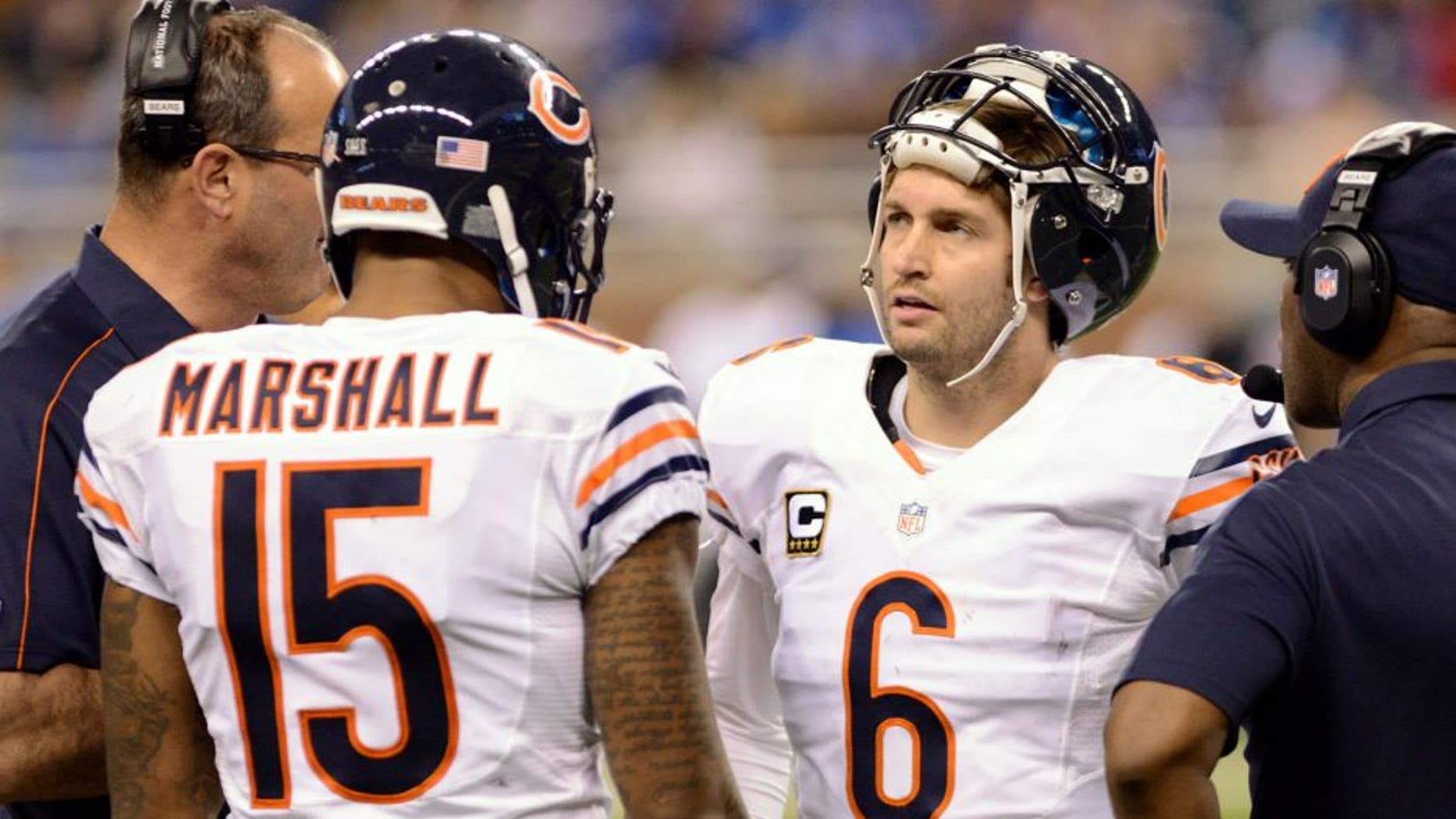 After the recent back-and-forth between Jay Cutler and Brandon Marshall, no one came away from it thinking they were the best of friends. Well, it turns out everyone was right -- they weren't.
While on ESPN's First Take on Thursday, Marshall gave a few details about his relationship with Cutler, or lack thereof.
"I felt like I was the only one in the organization that had the huevos to hold him accountable," Marshall said. "[We] didn't talk during the year much and we still haven't talked.
"It didn't go the way I wanted it to go, and there's some things I'd probably take back. But I didn't want to waste any time."
Cutler and Marshall were one of the best quarterback-wide receiver duos on the planet during their time with both the Denver Broncos and Chicago Bears. That, Marshall doesn't discredit. It was just off the field where they had their issues.
"I don't think there's anybody in the league that has more chemistry than us," he said. "We saw the game the right way. We didn't even need to talk. And I thought that was something we could build on ... So, for me, I just felt like the time was now. The time was then for us to take advantage of that."
Marshall and Cutler have since split and gone their own ways -- Marshall to the Jets and Cutler remains in Chicago. And for as much criticism as Cutler gets, Marshall has yet to see what he can do with Geno Smith can do at quarterback. Maybe a season with Smith throwing to him will make Marshall backtrack on his comments of Cutler.
(h/t Newsday)