Jerry Jones on Tony Romo's return: He is 'razor sharp'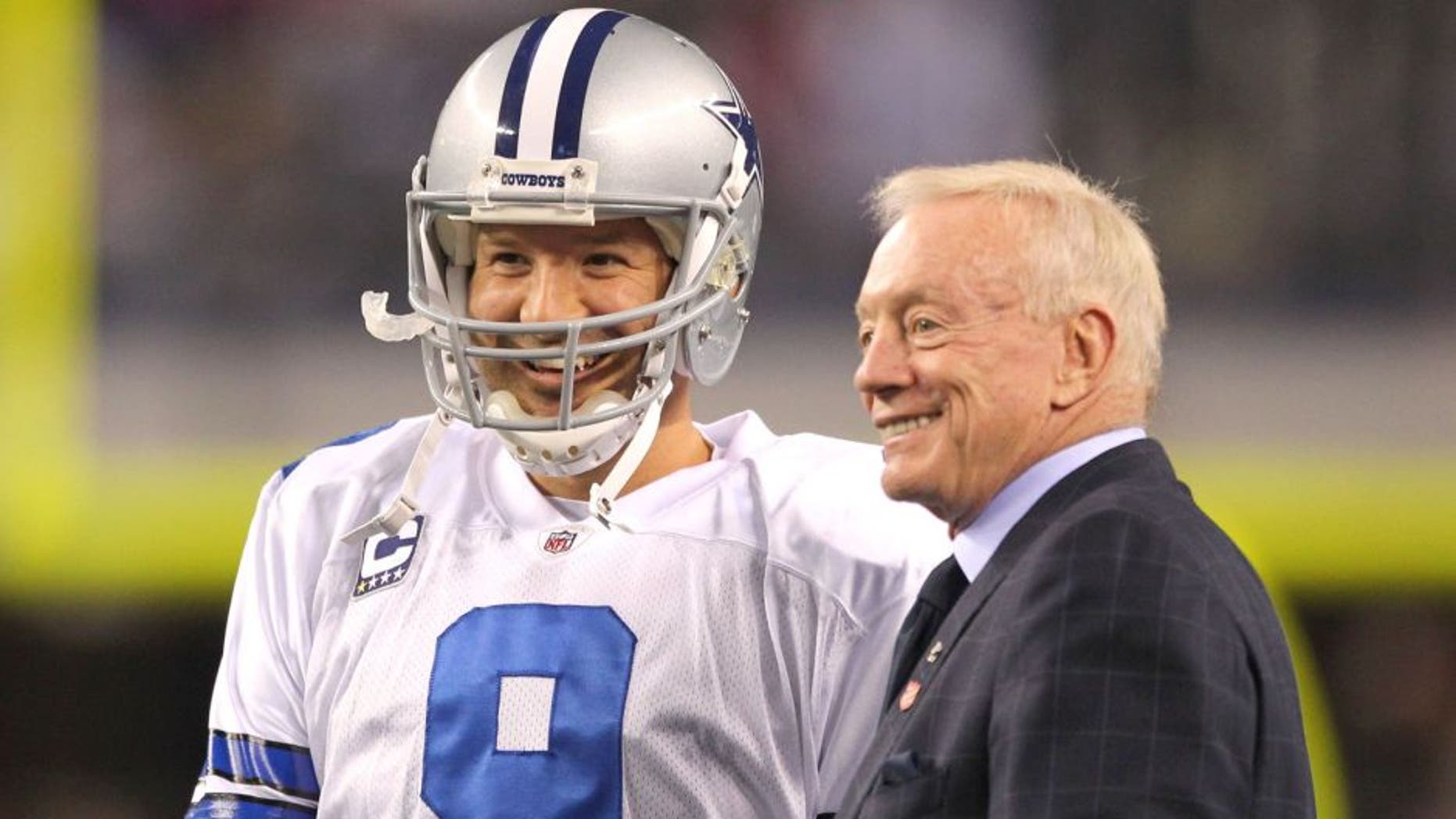 Tony Romo has looked sharp in practice. Matthew Emmons USA TODAY Sports
Dallas Cowboys quarterback Tony Romo is expected to return to the lineup in Week 11 against the Miami Dolphins, and owner Jerry Jones is excited about what he's seen from Romo so far in practice.
"He's razor sharp as to the practicing of what we're trying to put on the field with our game plan, so that's just not an issue," Jones said on 105.3 The Fan's Shan and RJ show [KRLD-FM]. "He's in it and in it in a big way. He can spend the time really going over where we had opportunities, not second-guessing, but just breaking it down, for what we did against Tampa the other day, what we did or didn't do against Philadelphia.
"He's in it and he's sharp. He's also really moving the ball around good at practice, so all of those things make it feel optimistic to me."
Romo has missed the last seven games with a fractured collarbone. Before going down with an injury, Romo completed 54 of 72 passes for 551 yards, three touchdowns and two interceptions.
(h/t Dallas News)