Jameis Winston on Week 9 against Giants: 'I'm no Drew Brees'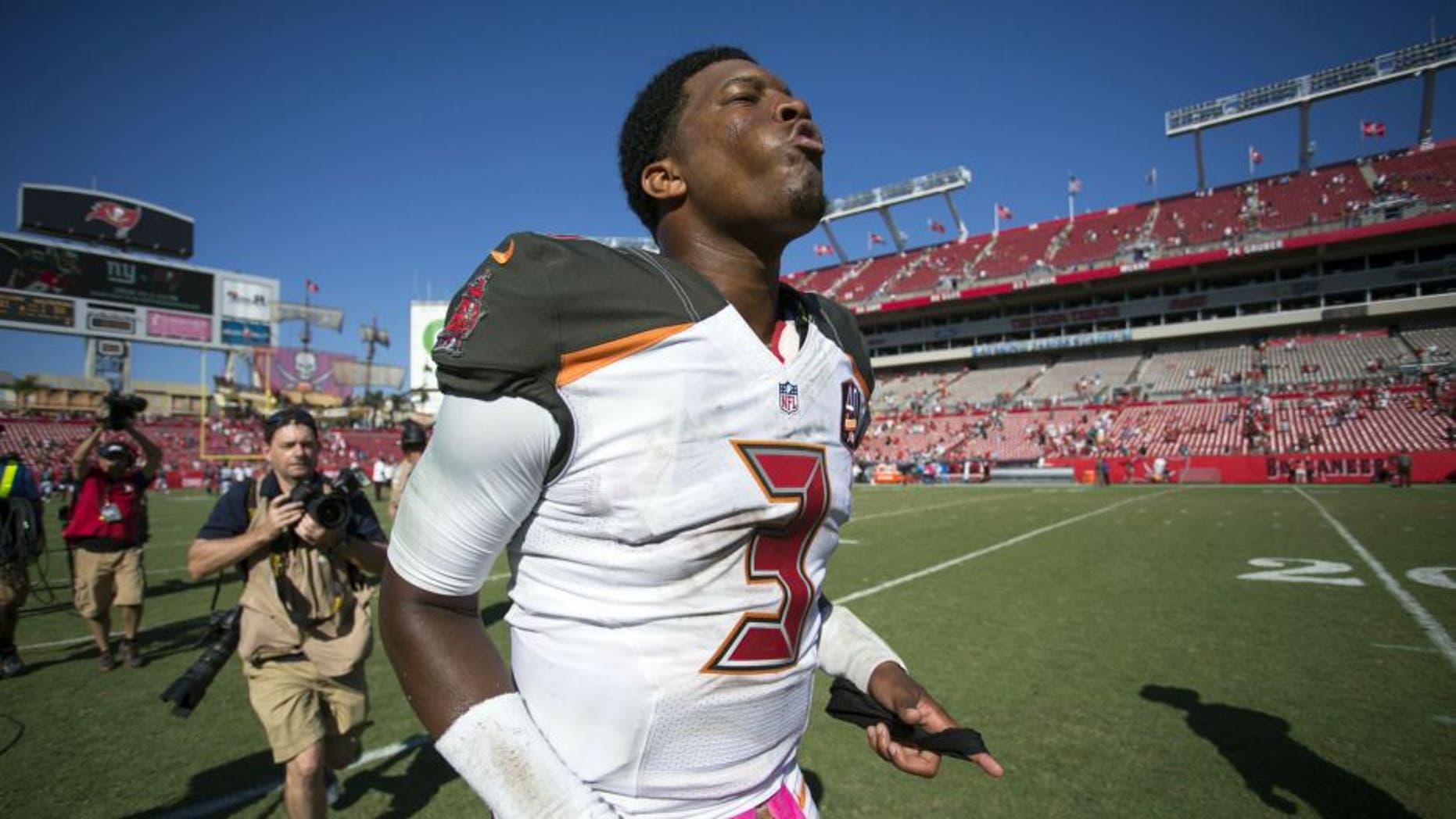 While we just witnessed one of the greatest quarterbacking performances in history, as Drew Brees threw seven touchdowns against the New York Giants in Week 8, Jameis Winston wants to make something known.
"That is Drew Brees that did that," the Buccaneers' rookie told ESPN Wednesday. "I'm no Drew Brees, but you've just got to go to the next game because they're coming with a different attitude, because they're like, 'Drew Brees just did this to us.' So they're going to try to play even harder. And so they're going to rise up to the occasion, and we have to be there to match their intensity."
That quote comes from Andrew Astleford of ESPN, and to be honest, Winston pretty much nailed it on the head. It's safe to assume that the Giants don't want to allow anyone to do what Brees just did to them again.
While the Giants defense did allow a huge day from Brees, it doesn't mean that we shouldn't expect Winston, who has played great as of late, to not be able to put up strong numbers. But seven touchdowns? The rookie's got the potential, but let's temper expectations for the time being.
MORE NEWS: Want stories delivered to you? Sign up for our NFL newsletters.