J.J. Watt eager for the opportunity to play undefeated Bengals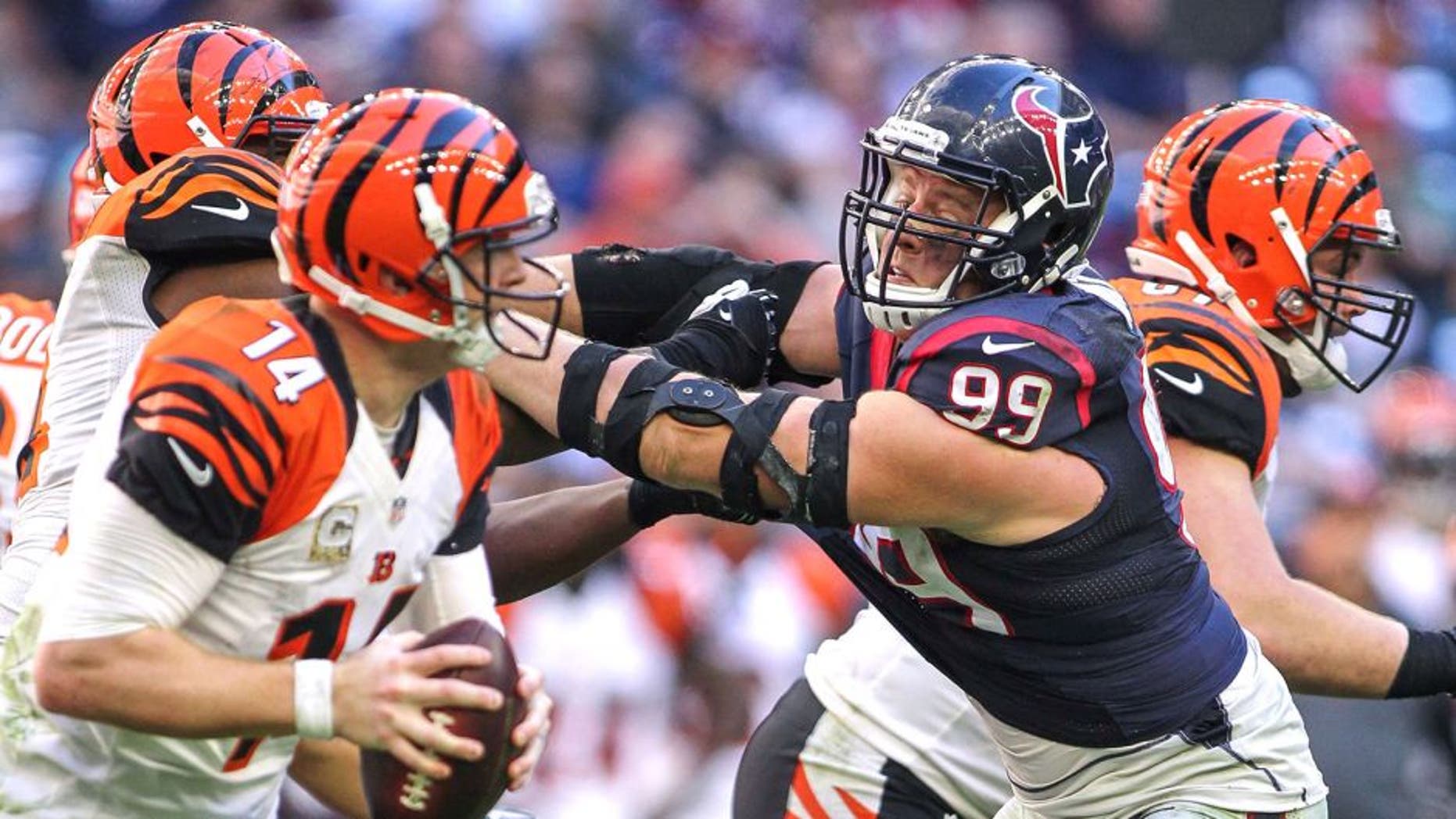 As the Texans prepare to face the undefeated Bengals on Monday night, Houston defensive end J.J. Watt said he hasn't spent too much time focusing on what's been working for Cincinnati quarterback Andy Dalton.
"I don't study quarterbacks like that, I just go get 'em," Watt said, per the Houston Chronicle. "I mean, his team is 8-0 and it's a quarterback-driven league, so he's obviously playing very good football. When you're 8-0, everybody on your team is playing pretty good football."
Watt, who has 18 tackles and two sacks in four career games against the Bengals, said he understands why the Bengals are viewed as heavy favorites entering the game.
"Yeah, I would probably agree," Watt said. "There's not a whole of people that are going to give you a chance going up against an 8-0 football team, but that's fine. It's our job to go out here every single day and to find a way. I like that opportunity."
Watt, who is tied for the NFL lead in sacks with 8.5, said the back injury he dealt with leading up to Houston's Nov. 1 win over the Titans is no longer an issue.
MORE NEWS: Want stories delivered to you? Sign up for our NFL newsletters.