Houston's Watt, Hopkins selected to Pro Bowl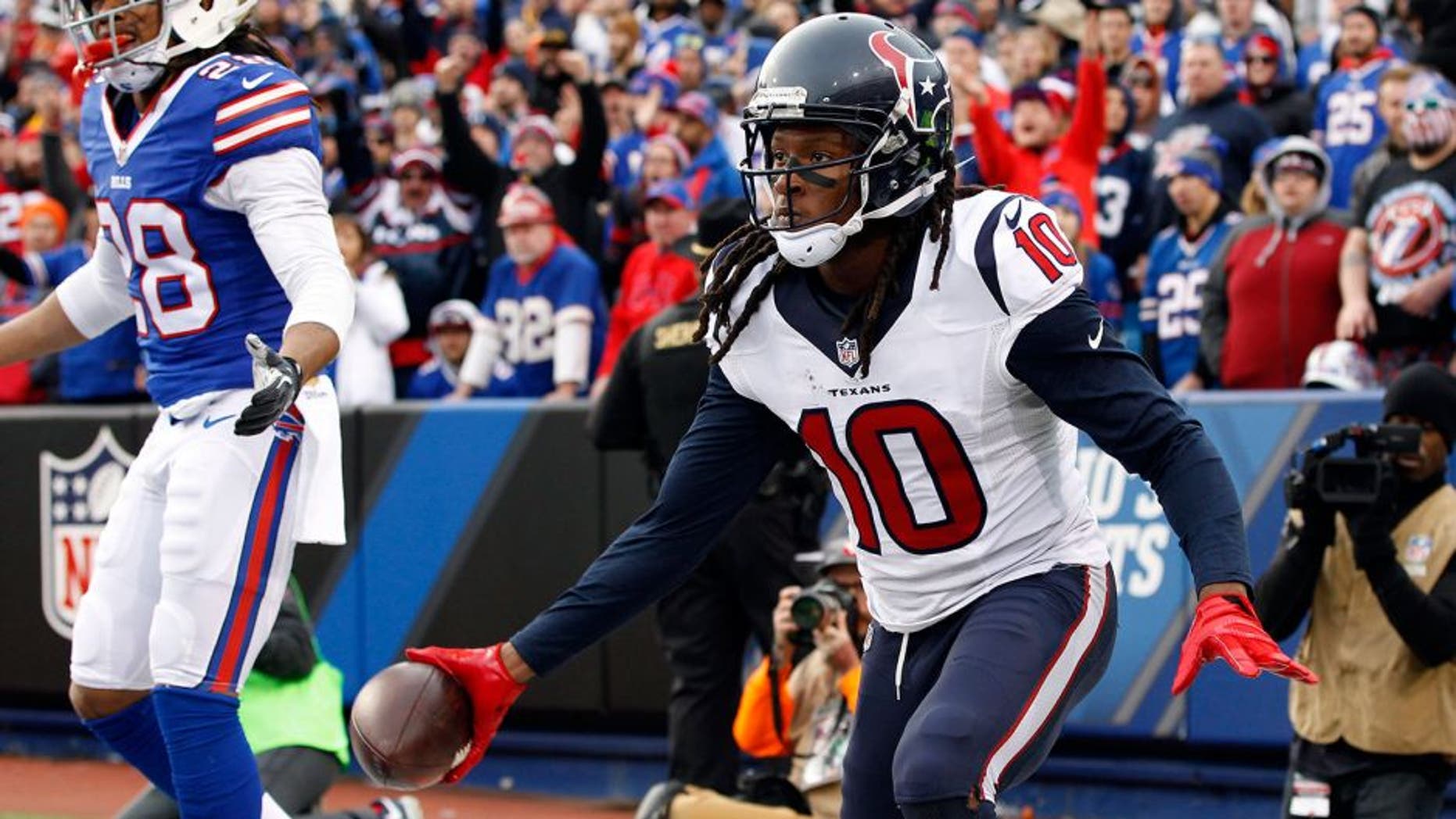 A breakout season has helped Houston Texans wide receiver DeAndre Hopkins earn his first trip the Pro Bowl.
Hopkins and defensive end J.J. Watt were selected Tuesday as Houston's representatives to the NFL's Jan. 31 all-star game in Honolulu.
A three-year veteran, Hopkins is fourth in the NFL in both receptions and yards and seventh in catches.
Watt, who was is second in the league with 13.5 sacks, was named to his fourth Pro Bowl.
Houston offensive tackle Duane Brown was named first alternative at his position. He'll join Hopkins and Watt in Hawaii if another player selected drops out.
The Pro Bowlers will be drafted into teams by captains Jerry Rice and Michael Irvin prior to the game.