Houston Texans star DeAndre Hopkins shows Kaepernick support before game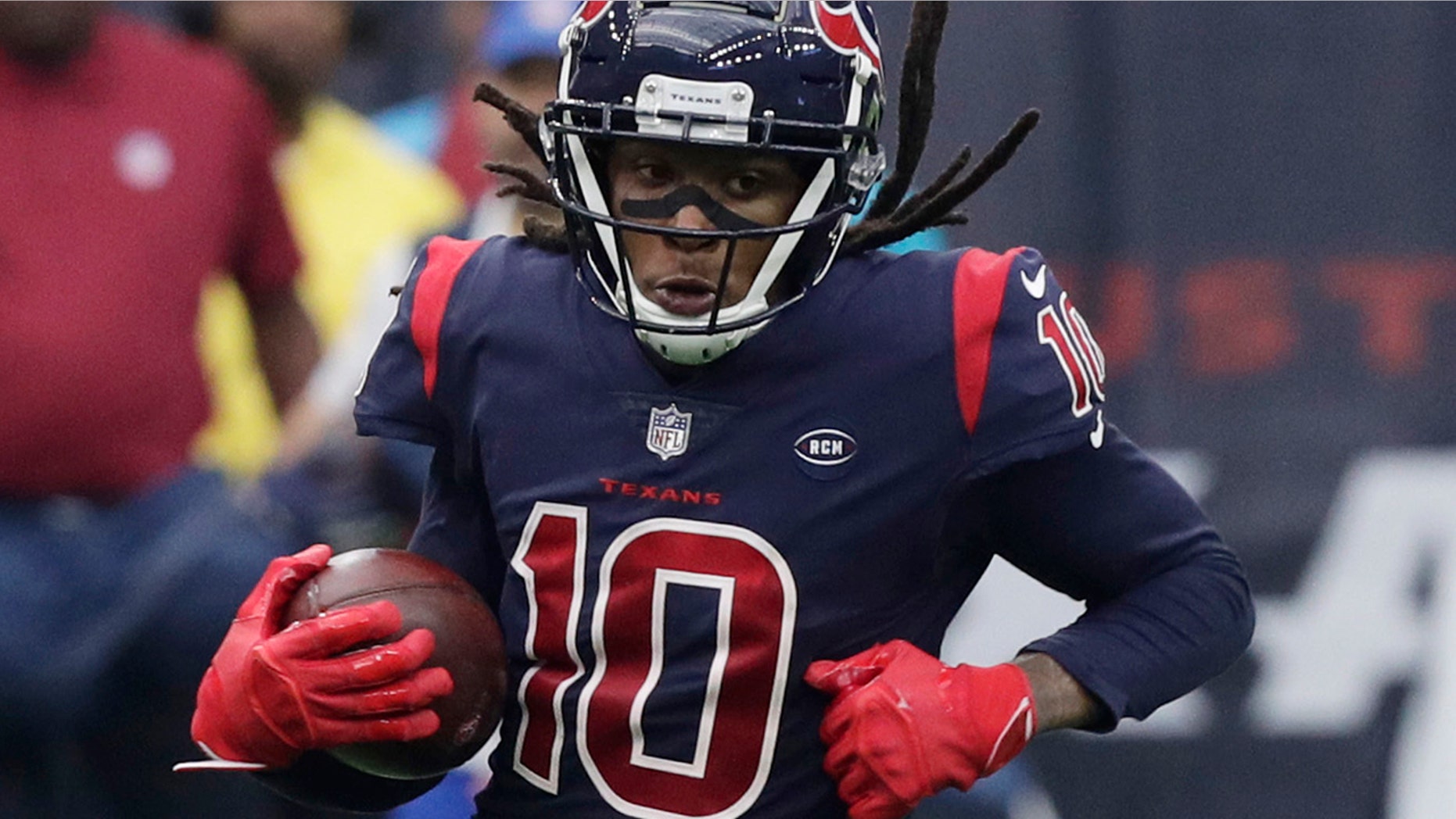 Houston Texans wide receiver DeAndre Hopkins showed his support for free-agent quarterback Colin Kaepernick on Sunday with a jersey prior to the game against the Cleveland Browns.
Hopkins was spotted wearing the black jersey with Kaepernick's No. 7 on the front and the slogan #IMWITHKAP scrawled across his chest on top of the number.
"That's my homie," Hopkins said after he was asked why he wore the jersey, according to the Houston Chronicle. "That's why I wore that shirt."
The star's support didn't go unnoticed. Kaepernick tweeted, "Appreciate love from one of the best @DeAndreHopkins. Thank you Brother!!!"
Kaepernick started a controversy during the 2016 season when he began to kneel during the national anthem over perceived racial injustice across the U.S. He opted out of his deal with the 49ers after the season and failed to latch on with any other team. He has filed a grievance against the NFL, alleging owners were blackballing him over his decision to protest before NFL games.
Hopkins helped the Texans get the win over the Browns. He caught seven balls for 91 yards. Houston is now 9-3 on the season and is riding a nine-game winning streak.