Hoffman cards 5-under 67 for his best round yet in 2nd overall trip to Masters, 1st since '11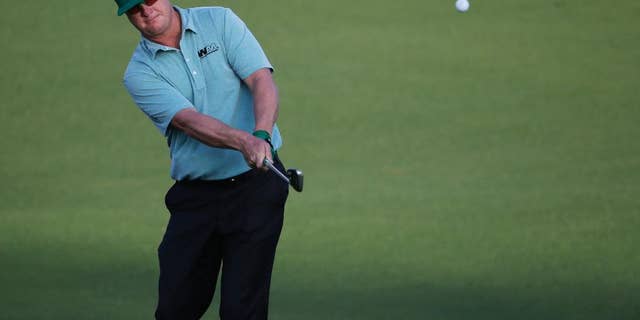 AUGUSTA, Ga. – Charley Hoffman considers himself quite the veteran of the Masters. Whenever he's not playing, this storied tournament is must-see TV for him.
Playing, however, is much more fun than watching.
Being in contention after the first 18 holes is even better.
Playing Augusta National for just the second time, and first since 2011, Hoffman put his unusual experience to work Thursday. He turned in his best round here with a 5-under 67.
Hoffman says the Masters is the one event he doesn't miss on TV. Not that watching is easy because it's a reminder he's not winning enough to earn another elusive berth.
He earned his spot this week by winning the OHL Classic at Mayakoba in Mexico in November, his third career title and first in 109 starts.