Highlights: USC 1-0 in post-Kiffin era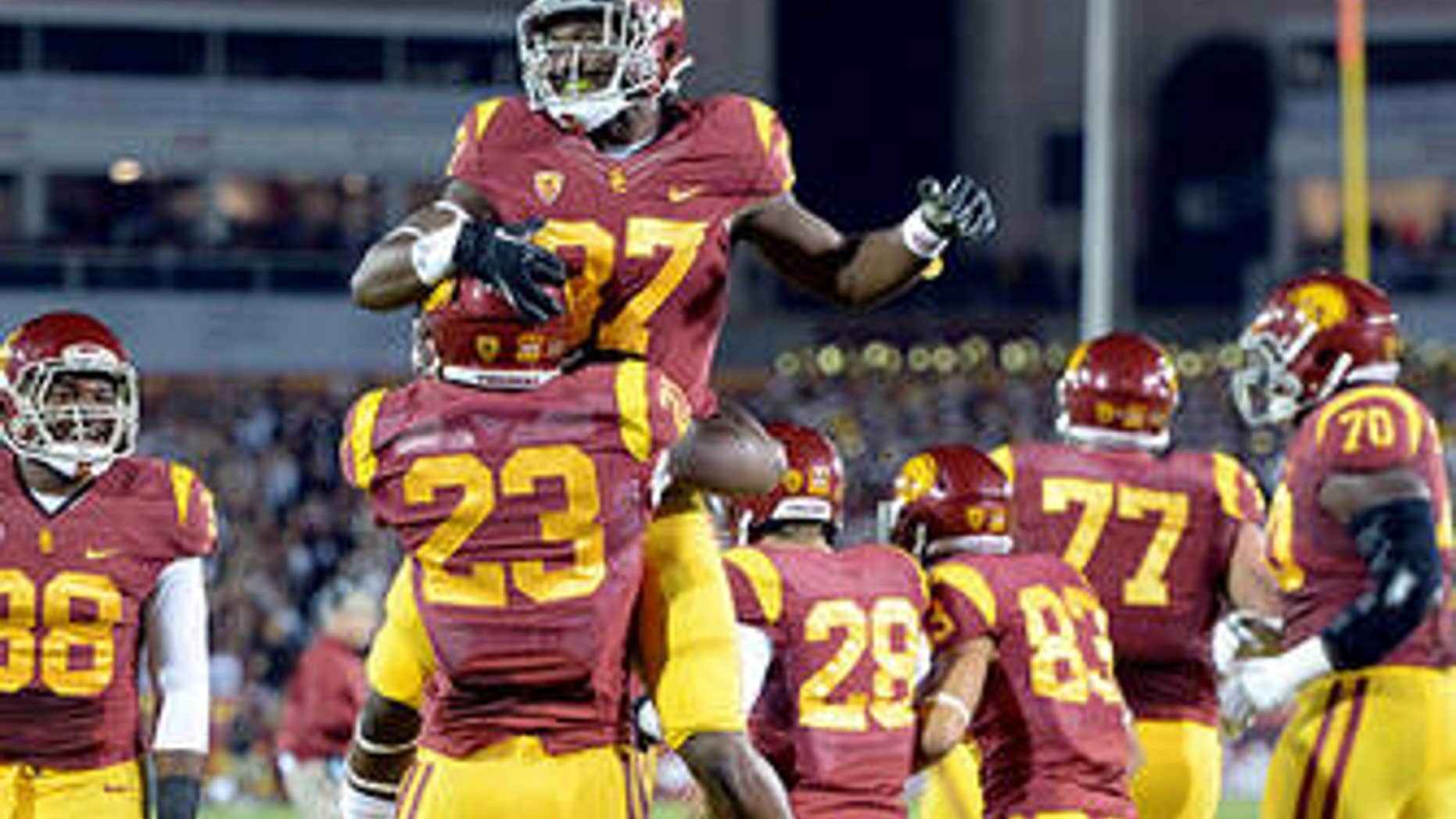 Guess it didn't take long for USC to move on from the Lane Kiffin era.
Just a little over two and a half minutes into USC's matchup Thursday against Arizona, quarterback Cody Kessler dropped back, set his feet, and threw the monstrous 62-yard touchdown pass you see above to wide receiver Nelson Agholor, giving the Trojans an early lead and a hungry Coliseum crowd something to finally cheer about in a season full of lowlights.
A suddenly rejuvenated USC rolled out to a 28-3 first-half lead under interim head coach Ed Orgeron before scrambling to hold the lead at the end and ultimately winning, 38-31 .
The game was the first for the Trojans since Kiffin was fired Sept. 29, just hours after a rough road loss to Arizona State. They also lost to Washington State -- one of the Pac-12's traditionally weaker foes -- and had to scrape by Utah State in front of their home crowd.
Agholor probably isn't missing Kiffin too much. He finished with seven catches for 161 yards and a touchdown, nearly equaling his output from the team's first five games (11 rec, 192 yds, 1 TD).