Highlights from the 91st running of the Indianapolis 500
By ,
Published May 17, 2016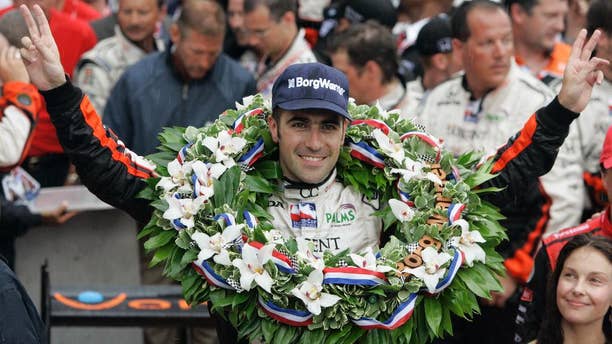 RACE: 91st Indianapolis 500
DATE: May 27, 2007
WINNER: Dario Franchitti
AVERAGE SPEED: 151.774 mph
WHAT HAPPENED: Once again, rain played havoc with "The Greatest Spectacle in Racing." There was a three-hour delay with Tony Kanaan, still chasing his first Indy 500 victory, sitting in the lead. The track was eventually dried and the race restarted, but a crash on Lap 162 between Dan Wheldon and Marco Andretti brought out the caution with Franchitti in the lead. He was declared the victor when rain halted the race.
NOTABLE: The race is broadcast in high-definition for the first time, rain delay and all. Less obvious to fans was the change in fuel from methanol to ethanol, and one team was fined for using a mixture of methanol on pole day. It was also the final race with Panoz chassis — Dallara would provide all of the chassis in the field the following year. Fans sang "Back Home Again in Indiana" when Jim Nabors had to miss the race due to illness.
https://www.foxnews.com/sports/highlights-from-the-91st-running-of-the-indianapolis-500