HAMMOND: Bowyer On Short List To Make A Title Run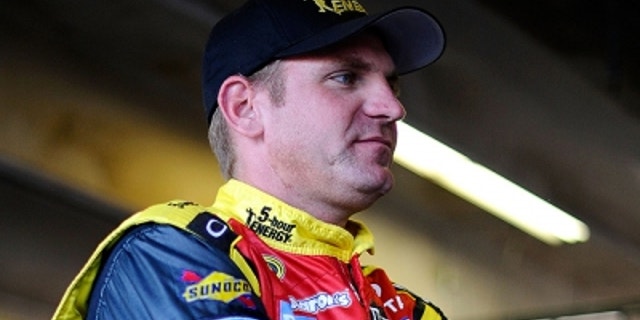 NEWYou can now listen to Fox News articles!
The new year is upon us and in my book it is never too early to talk about the favorites for the 2013 NASCAR Sprint Cup championship. You have to give a tip of the hat to our defending champion, Brad Keselowski. I think that entire organization has the character, desire and drive to be a serious contender to repeat as champion.
I've spoken to crew chief Paul Wolfe and obviously they are pumped up as a team to repeat in 2013. I know from personal experience, once you win one of these things it gets in your blood and all you want to do is get back to winning it again. We've seen it from the No. 48 camp. We've seen it from Tony Stewart. Tony's work is even more impressive in that he has won three championships with two different organizations.
Brad has now won two of our three top touring series championships – NASCAR Sprint Cup and NASCAR Nationwide series. He now has the experience and maturity to legitimately set his sights on winning multiple Cup championships. So the No. 2 car is my No. 1 choice for 2013.
With that said, I don't want to discount a guy and team that made a lot of noise in 2012. That Clint Bowyer team showed a lot of passion down the stretch and I believe what they learned will show up as maturity and pay dividends in 2013. For this group to come from where they found themselves last year to finish second in the overall points plus putting multiple wins on the board is extremely impressive.
So if you want to put your money on a team that is somewhat off the radar and not automatically considered championship contenders like Keselowski, Jimmie Johnson or Tony Stewart, then I say pick that No. 15 car.
They have to be sitting there licking their chops thinking about if they can just get a little bit better and a little bit more consistent, then the sky is the limit this year.
Clint has shown all of us that he can run well at a lot of different tracks. I look for him to be a very strong contender this year and one of only a couple of candidates we normally don't consider when thinking about championship possibilities. It wouldn't surprise me if that all changes by the end of 2013 and we are honoring Clint and his team at the head table in Las Vegas in late November.