Hamlin confident he, JGR will compete strongly for title at Coca-Cola 600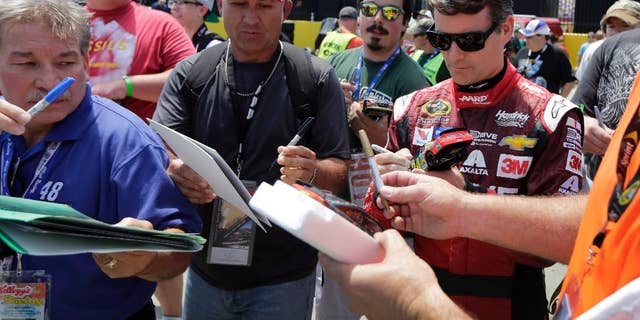 CONCORD, N.C. – Denny Hamlin's not sure he could be more confident coming into the Coca-Cola 600 with how he's performed the past two weeks at Charlotte Motor Speedway.
Hamlin, the winner of the All-Star race last week at the track, held the lead late in the Xfinity Series event Saturday before getting passed by winner Austin Dillon and taking second.
The big prize, though, comes Sunday night in NASCAR's longest race — and Hamlin believes he has as strong a chance as anyone to finish on top.
Hamlin will start fifth Sunday, one of three Joe Gibbs Racing cars opening in the top five. Matt Kenseth sits on the pole and Carl Edwards is third. Hamlin said that's a strong indication he'll have a machine ready to compete at the end.