Gruden on DeSean Jackson's return: Rust played a factor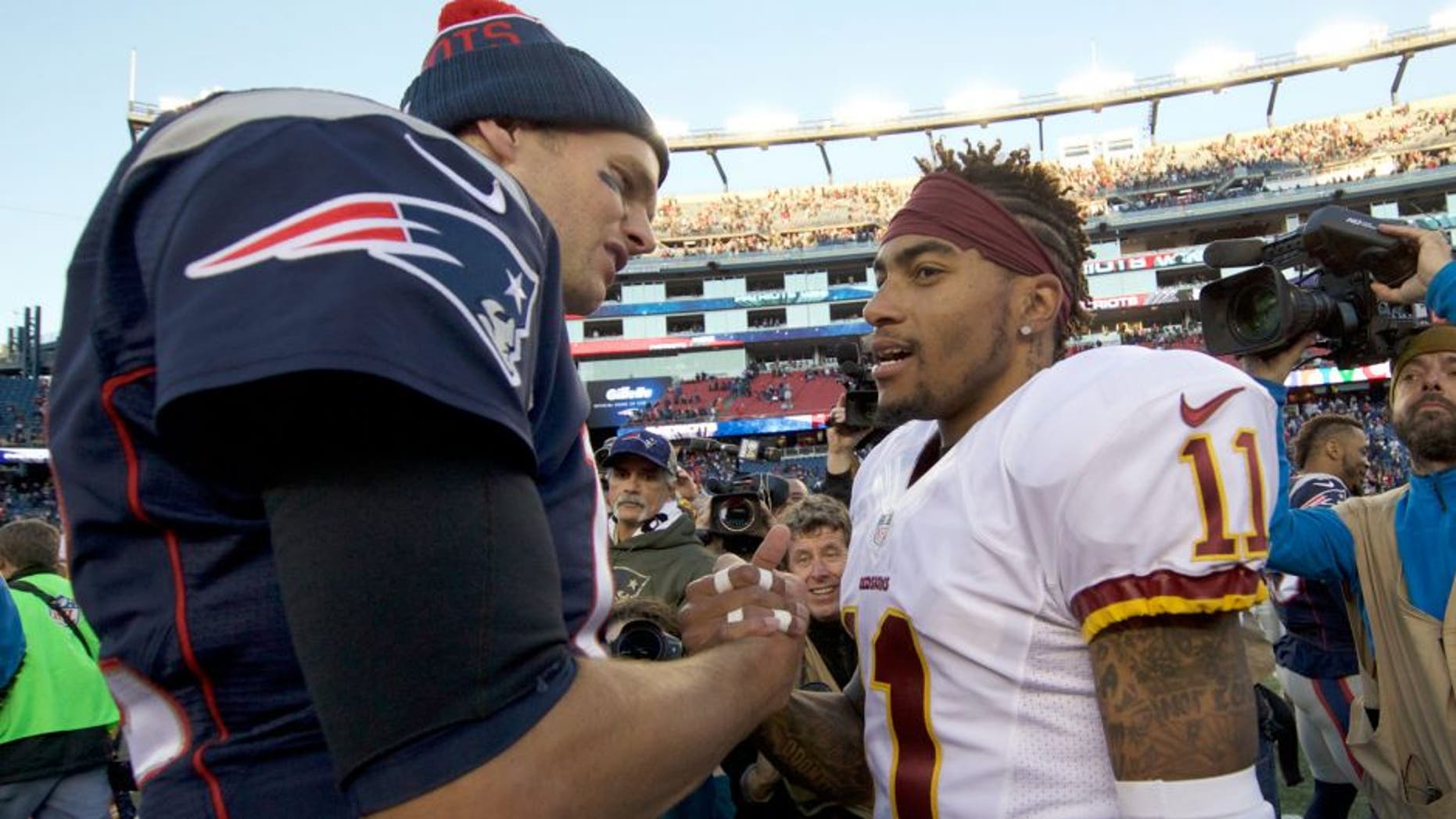 DeSean Jackson was nowhere to be found in the Redskins' Week 9 27-10 loss to the Patriots. David Butler USA TODAY Sports
After missing six straight games ever since suffering a Week 1 hamstring injury, Washington Redskins wide receiver DeSean Jackson was held to just 15 yard receiving on three reception in the team's Week 9 27-10 loss to the New England Patriots.
Jackson was the Redskins' leading receiver in 2014, with 1,169 yards and a league-best 20.9 yards per catch. However, according to head coach Jay Gruden, it might take him a little time to get going in 2015 after missing so much live game action.
"Yeah I think he's missed a lot of time, number one just getting lined up and in the huddle and transferring the play calls to the field to the execution, it wasn't quite there for us," Gruden said to reporters when asked if rust played a factor in Jackson's slow game, per the Washington Post. "And we didn't have a lot of opportunities either, really. And they had a good plan for him, and we just didn't make any plays there. He caught a couple balls late, but we just made nothing really happen on offense unfortunately to give him some opportunities."
Jackson did not speak to reporters after the game. He will look to shake off the rust in the team's Week 10 home game against the New Orleans Saints. The Saints have allowed 10 passing touchdowns in their past two games.