Goal for Cardinals: Pave way for Johnson to win rushing title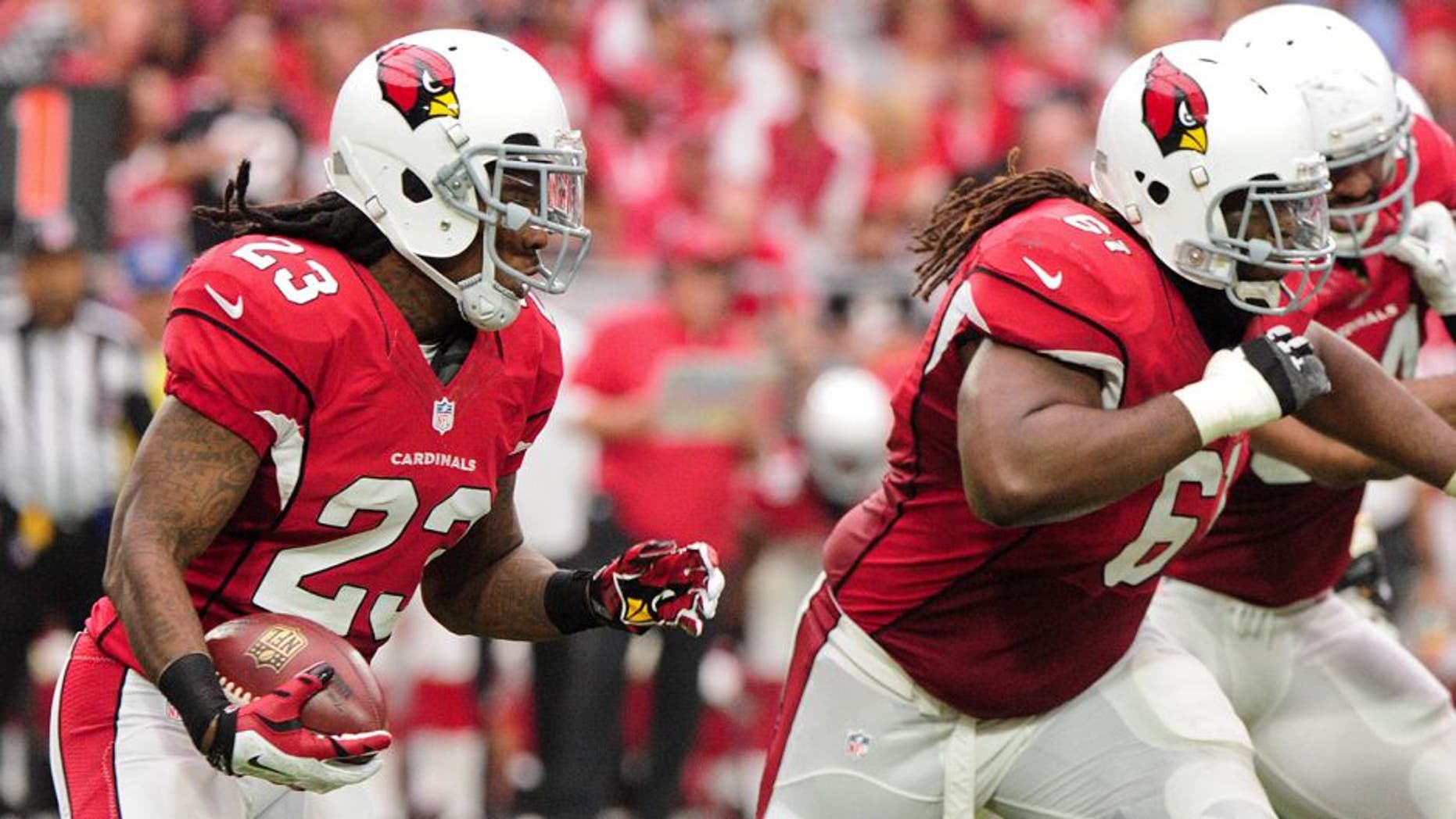 Chris Johnson ranks third in the league in rushing entering Week 10. Matt Kartozian USA TODAY Sports
Chris Johnson has been among the league's biggest surprises in the first half of the season and the Arizona Cardinals expect the success to continue.
"It's his goal and our goal as a running back group for him to lead the league in rushing when it's all said and done," Cardinals running back Stump Mitchell told Arizona Sports. "He's very close there."
Johnson is third in the league with 676 yards entering Sunday night's matchup at the Seattle Seahawks. He already has four 100-yard games, the first Cardinals back to accomplish that since Mitchell in 1985.
"That's unreal," Mitchell said. "All the running backs they've drafted high around here and for that (record) to still exist, we just haven't gotten the job done in the running phase because that definitely should not have been around that long."
Although Johnson turned 30 in September, the age where running backs are said to decline, Mitchell doesn't expect any drop-off in the second half of the season from his top running back. And age has nothing to do with his thinking.
"I don't think he was in the best of football shape when we got him. He's rounding into that," Mitchell said. "I'm not surprised about anything that he's done. He's been a 2,000-yard rusher in this league, a 1,500-yard rusher in this league and now he's just an outstanding person in the classroom."