Georgia sets mark with 98-yard TD pass
By ,
Published September 18, 2015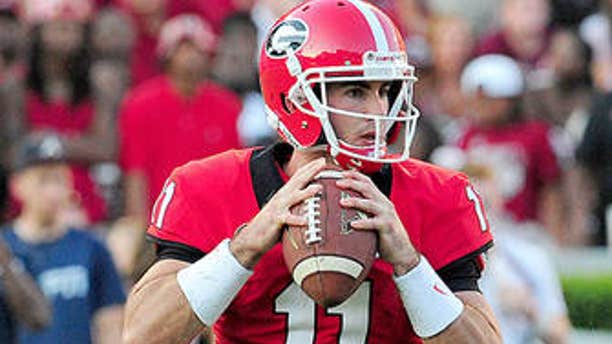 Aaron Murray and Georgia were at their 2-yard line on Saturday against North Texas. Hope for the underdogs? Not quite. Murray connects with Reggie Davis , who was off and running. Ninety-eight yards later, North Texas knew why it had been invited to Athens.
https://www.foxnews.com/sports/georgia-sets-mark-with-98-yard-td-pass