Gabbert ends 9-quarter touchdown drought in first start for 49ers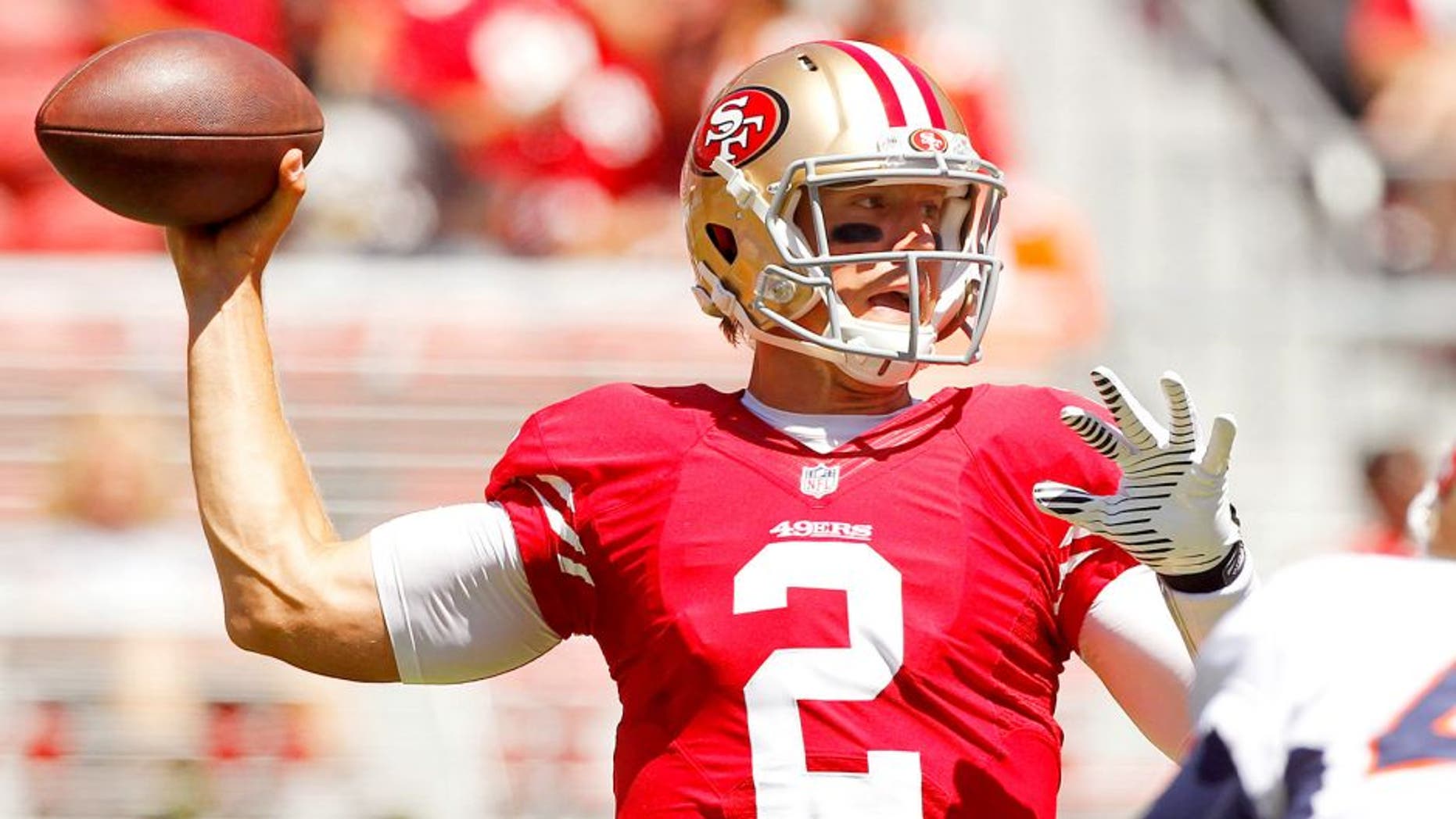 Blaine Gabbert directed the 49ers to their first touchdown in 10 quarters. Cary Edmondson USA TODAY Sports
Blaine Gabbert needed just over one quarter to do what deposed starter Colin Kaepernick had failed to achieve in the San Francisco 49ers' previous two games.
Making his first start since October 2013, Gabbert tossed a 1-yard touchdown pass to tight end Garrett Celek in the second quarter of Sunday's matchup against the visiting Atlanta Falcons. It was the first touchdown in 10 quarters for the 49ers, who benched Kaepernick this week in favor of Gabbert.
Gabbert found Celek all alone in the left side of the end zone on a third-and-1 to cap a 12-play, 84-yard drive. Gabbert nearly had his first career rushing touchdown on the previous play but was ruled down by contact inside the 1-yard line on a nine-yard scramble.
A former No. 10 overall pick of the Jacksonville Jaguars in 2011, Gabbert took a 5-22 career record as a starter into Sunday's matchup, including a 10-game losing streak. He last appeared in a game on Oct. 19, 2014, with San Francisco, finishing 3-of-7 for 38 yards and a TD in mop-up duty.