Former NHL enforcer Todd Ewen dies at 49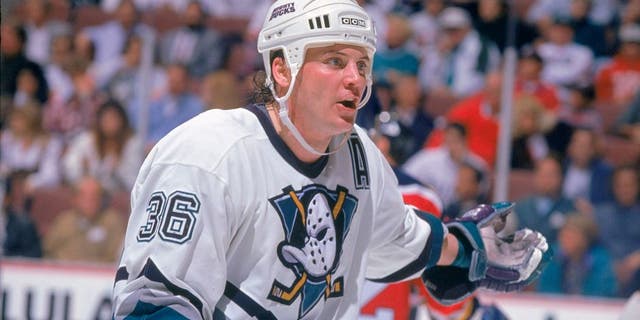 ST. LOUIS -- Todd Ewen, the former NHL enforcer called "The Animal" for his rugged play and fighting ability, died Saturday. He was 49.
The St. Louis Blues confirmed Ewen's death on their Twitter account without providing details.
Ewen had 36 goals, 40 assists and 1,911 penalty minutes in 518 career games in 11 seasons with St. Louis, Montreal, Anaheim and San Jose. He helped Montreal win the 1993 Stanley Cup.
The 6-foot-3, 230-pound forward last played in the NHL with San Jose in 1996-97. Born in Saskatoon, Saskatchewan, Ewen played junior hockey for the New Westminster Bruins in the Western Hockey League.
"I was proud to call Todd Ewen a teammate and more importantly, a friend," former Blues star Brett Hull tweeted. "Can't believe you're gone."