First Saturday Sprint Cup practice cancelled due to wet track
By , Jay Pennell
Published November 07, 2015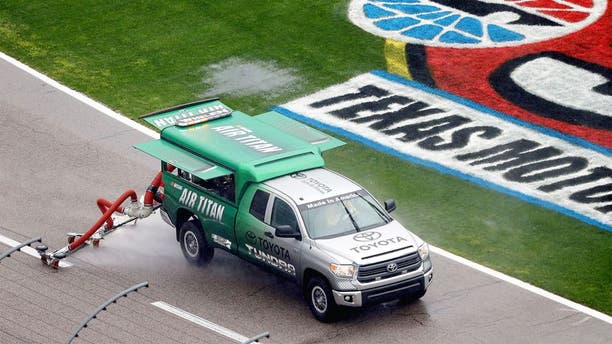 Saturday morning's NASCAR Sprint Cup Series practice session was cancelled after rains overnight and into the morning left the racing surface at Texas Motor Speedway very damp.
Air Titans and jet dryers worked on the racing surface for hours, but cool temperatures hampered the track-drying efforts.
The Sprint Cup Series will have one practice session left this weekend, which will take place 10 minutes after the conclusion of XFINITY Series qualifying. XFINITY qualifying is scheduled to begin at 12:10 p.m. ET. According to the revised schedule, the final practice session will run until 2:50 p.m. ET.
Weather does not appear to be a threat for the rest of the day.
https://www.foxnews.com/sports/first-saturday-sprint-cup-practice-cancelled-due-to-wet-track