FIFA corruption scandal: Email shows Blatter discussed $10M South Africa 'bribe'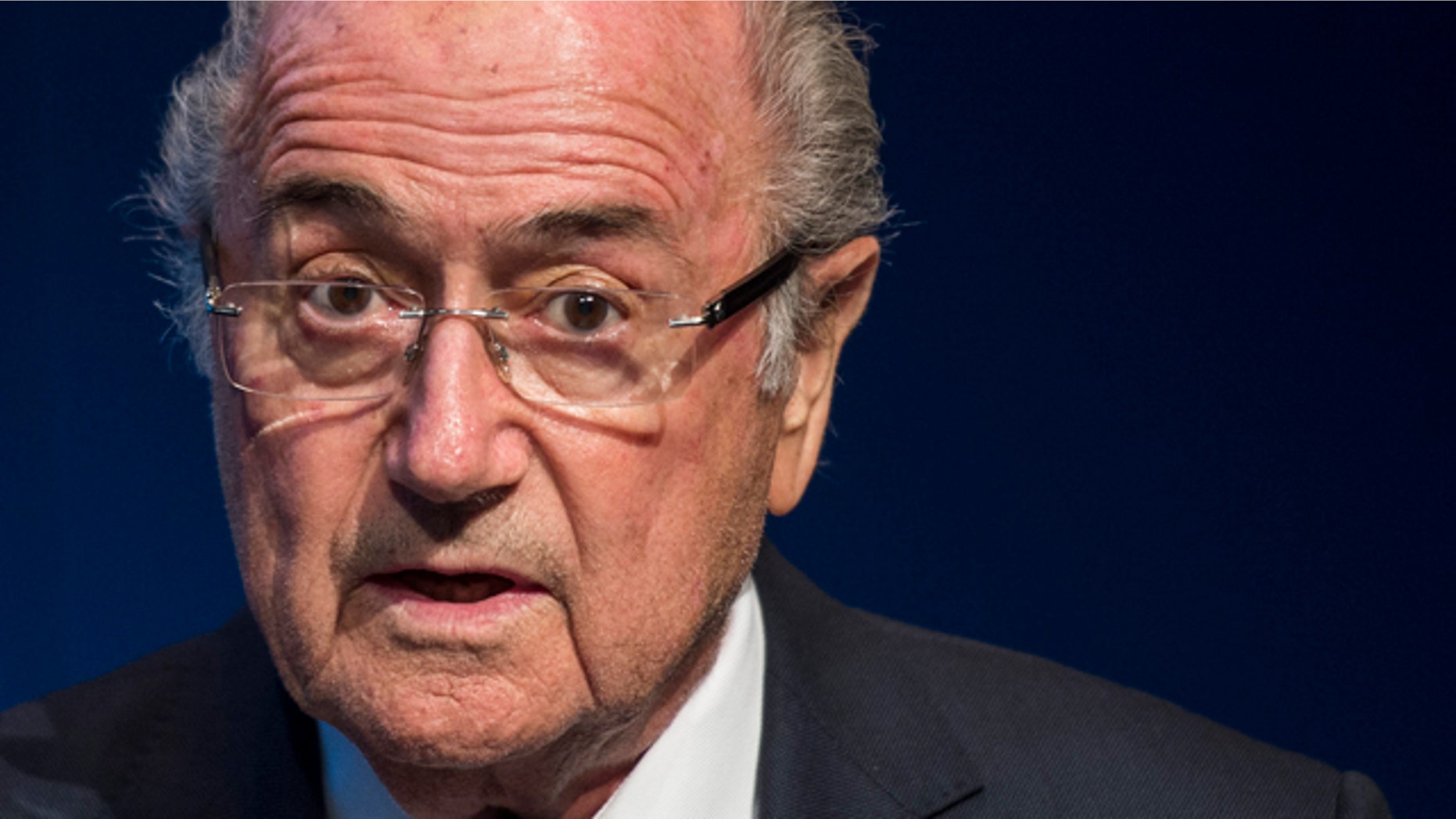 A 2007 e-mail sent by the second-in-command at FIFA, international soccer's governing body, shows that its disgraced president knew of a $10 million payment forwarded from South Africa's soccer federation to accounts controlled by a then-member of FIFA's Executive Committee.
Britain's Daily Telegraph reported Monday that the e-mail was sent by FIFA Secretary-General Jerome Valcke to a South African government minister asking "when the transfer can be done." Valcke goes on to say that the plan to send the money to Jack Warner was "based on an agreement between our President [Sepp Blatter] and [South African] President [Thabo] M'Beki (sic)."
Valcke's role in facilitating the $10 million payment was first reported last week by The New York Times. The payment has been considered by many observers to be a bribe paid by South Africa's soccer federation to Warner as thanks for voting to give South Africa lucrative hosting rights to the 2010 World Cup.
Blatter resigned this past Tuesday, a mere four days after being elected to a fifth term as FIFA President. Two days earlier, Swiss police had arrested seven FIFA and sports marketing officials in connection with the FBI indictment.
Last month, Warner was one of nine current and former FIFA officials indicted by the Justice Department on corruption charges, including racketeering and money laundering. Warner, a former member of FIFA's powerful executive committee and head of the confederation that oversaw international soccer in North America, Central America and the Caribbean, stepped away from his positions in 2011 under a cloud of suspicion over a separate bribery case.
The $10 million transaction was described by the South Africans in a September 2007 letter as a gift for what they called a legacy program for Africans living around the world "and specifically for the Caribbean Countries." On Sunday, the BBC reported that Warner used the money, which he received in early 2008, for his own purposes, including paying off personal loans and money laundering.
FIFA issued a statement to the Telegraph saying that the emails did not prove that either Blatter or Valcke were involved in the transaction. A spokeswoman said the e-mail from Valcke referred "to an update given by the then President of South Africa to the FIFA President about the South African government's formal request ... That constitutes information, not involvement."
The spokeswoman also repeated a previous FIFA claim that the final approval for transfer of the $10 million was not given by Blatter or Valcke, but the organization's former Finance Committee chairman Julio Grodona, who died last year.