Ex-Raiders Pro Bowl OL facing two felony battery charges
By , Dan Graf
Published August 12, 2016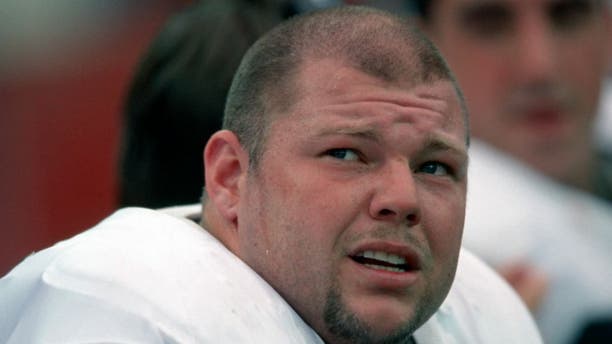 Former Pro Bowl Oakland Raiders offensive lineman Barret Robbins, best known for going AWOL before Super Bowl XXXVII, has been charged with assaulting a woman and her daughter outside of a Florida hotel.
Robbins, 42, last played in the NFL in 2003 and has an admitted history of mental illness, drug abuse and criminal acts.
According to The Associated Press, Palm Beach County court documents show that Robbins is facing two felony battery charges. He allegedly approached the woman and her daughter -- whom he did not know -- outside the hotel and began punching them repeatedly before sitting on a bench.
Robbins started 105 games for the Raiders from 1995-2003. He played one season after missing the team's Super Bowl loss to the Tampa Bay Buccaneers.
https://www.foxnews.com/sports/ex-raiders-pro-bowl-ol-facing-two-felony-battery-charges