Esparza becomes first US female boxer to qualify for London
By ,
Published September 19, 2015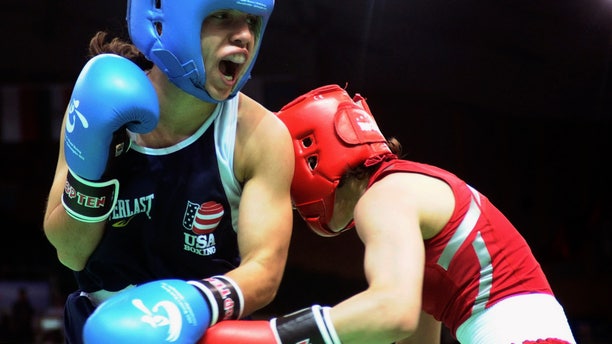 Flyweight Marlen Esparza has become the first American female boxer to qualify for the London Olympics.
Esparza secured her birth by beating Luu Thi Duyen of Vietnam in the second round of the Women's World Championships in Qinhuangdao, China, on Tuesday. The boxer from Houston took a 28-13 decision in the three-round bout.
U.S. lightweight Quanitta Underwood's hopes of qualifying for the Olympics at the tournament ended when she lost 26-25 to Norway's Ingrid Egner in a third-round bout Tuesday.
The Seattle fighter's hopes of competing in London now depend on an international commission that will select the additional lightweight from the Americas to compete in the games.
https://www.foxnews.com/sports/esparza-becomes-first-us-female-boxer-to-qualify-for-london