Eric Decker on huge TD numbers: 'It's all because of Peyton'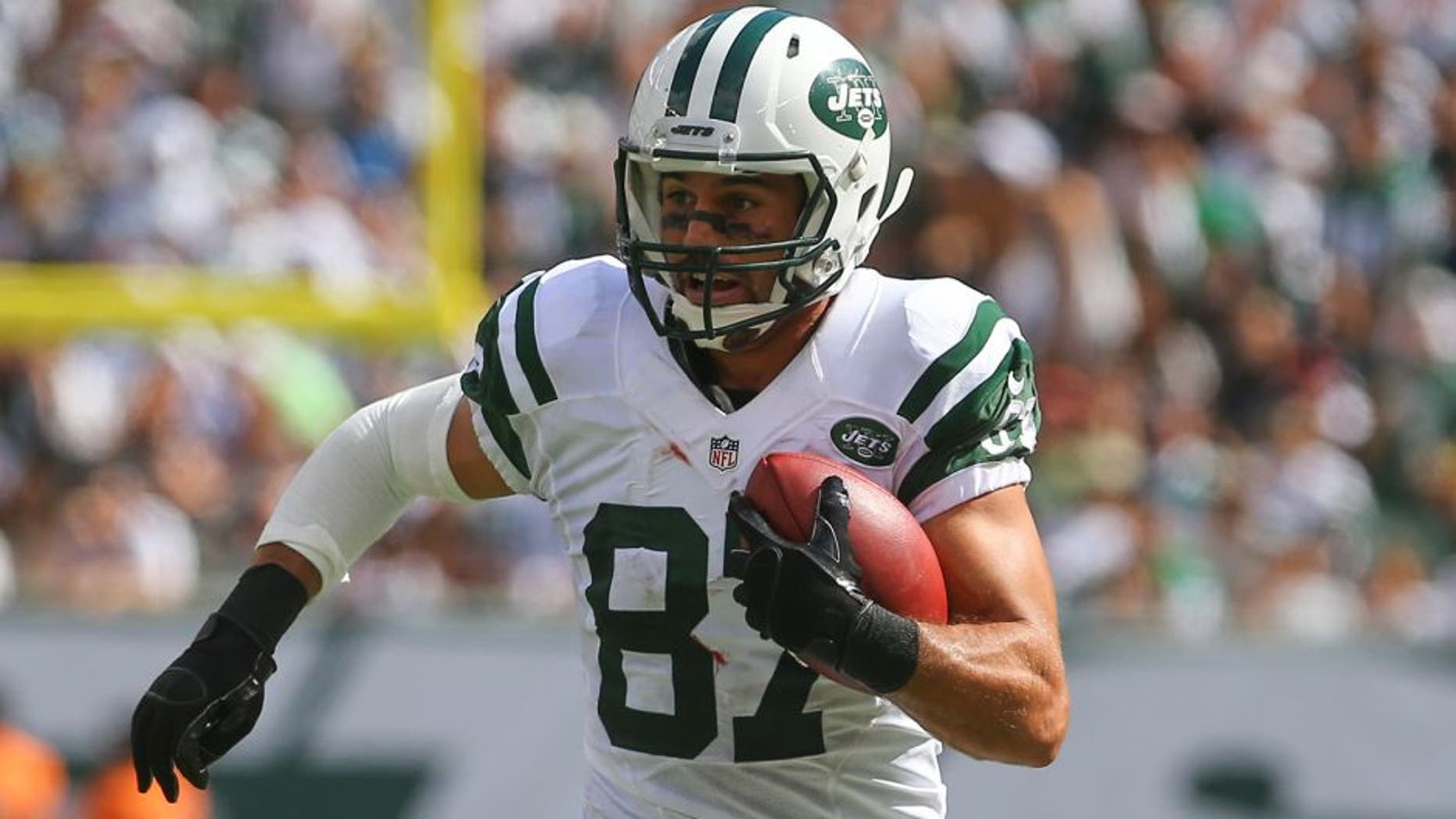 Eric Decker surprised himself with just how great he is at catching touchdowns. Ed Mulholland Getty Images
Eric Decker typically doesn't get recognition as being one of the best wide receivers in the league. In fact, he doesn't even get consideration as being the best wideout on his team. The numbers seem to suggest otherwise, though.
Since coming into the league in 2010, Decker has caught the fifth-most touchdown passes (43) of any receiver in the NFL. He's among names like Calvin Johnson, Dez Bryant, and Brandon Marshall, but Decker's name is always forgotten. Heck, even Decker didn't realize he kept such elite company.
"That's pretty cool," Decker said via Darryl Slater of NJ.com. "That's a lot of touchdowns."
But how did Decker get there?
"I mean, yeah, I'm a product of Peyton Manning, so it's all because of Peyton," he said.
In two seasons with Peyton Manning as his quarterback, Decker caught 24 touchdowns. In three seasons without him, he's caught just 19.
That's not to say Decker isn't a great receiver, because he's been a solid No. 2 option for the Jets next to Marshall. But even Decker didn't realize just how good he is.
"I guess I'm surprised myself, a little bit," he said. "It's pretty neat."
Ryan Fitzpatrick isn't Peyton Manning, but he is certainly capable of spreading the ball around to his bevy of weapons. This season alone, Decker has caught five touchdown passes, which is 11th-best in the league.