Di Maria puts himself in World Cup spotlight in Argentina's win over Switzerland
By ,
Published September 13, 2015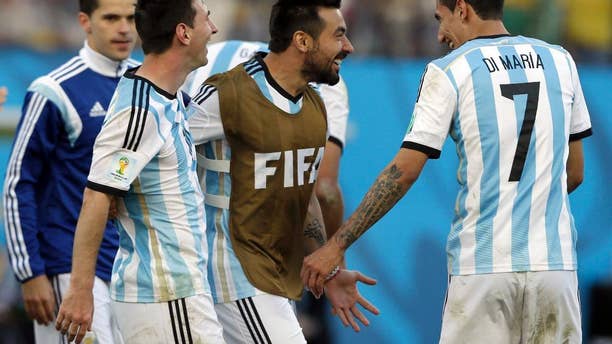 Angel di Maria's first goal of this World Cup couldn't have come at a better time for Argentina, or for himself.
Overshadowed by the efforts of captain Lionel Messi, the winger showed his importance to the team on Tuesday and came through when Argentina really needed him.
He scored two minutes before the end of extra time to avoid penalties and secure a 1-0 win over Switzerland that sent Argentina through to the quarterfinals.
Di Maria tried to deflect credit, saying all his teammates were responsible and that "we left our soul on the pitch."
Before his goal, di Maria didn't have the best of matches, giving the ball away a couple of dozen times.
But his first-time shot more than made up for his shortcomings at Sao Paulo Arena.
https://www.foxnews.com/sports/di-maria-puts-himself-in-world-cup-spotlight-in-argentinas-win-over-switzerland