CUP: Thursday Daytona Notebook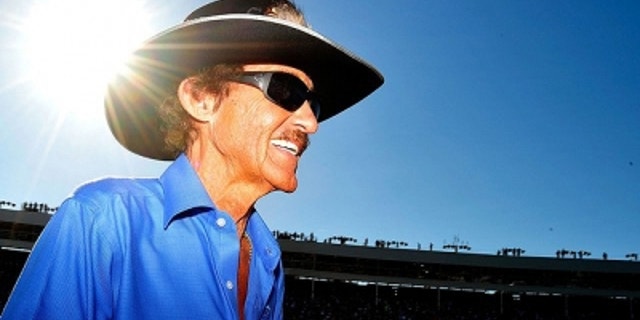 'AUTOMATIC' CAUTIONS HAVE SUPPORT – The recent suggestion by Speedway Motorsports Inc. chairman Bruton Smith that NASCAR use scheduled cautions to add spice to races has produced mixed reactions in the Sprint Cup garage.
Asked about the concept Thursday, Kevin Harvick's response was, "Same guy who ruined Bristol," referring to Smith's decision to widen Bristol Motor Speedway in 2007. Bristol has been changed again, with officials deciding to grind the track's top groove with the hope of encouraging closer and, in theory, better racing there.
But Greg Biffle said he could support the idea of television timeouts or other devices to end long runs of green-flag racing, and Jeff Gordon said heat races, combined with shorter feature races, could be beneficial.
But NASCAR president Mike Helton Thursday said mandatory cautions are unlikely.
"Sports is a true reality show as it unfolds," he said. "You have to be careful when you think about artificially creating the outcome of that."
IT'S GOOD TO BE THE KING. STILL. – Richard Petty's birthday – July 2 – has been associated with Daytona International Speedway for much of his life, mainly because the track's summer race schedule has placed him in the Daytona Beach area during birthday week.
The Petty-Daytona connection was celebrated again Wednesday night when his 75th birthday was the focus of a dinner and program at a hotel resort in Daytona Beach.
NASCAR president Mike Helton was among those in attendance, and he made brief remarks about Petty.
"It's not difficult to find something to say [about Petty]," Helton said Thursday. "What's difficult is to find the right things because so much has been said. Saying something that gets your point across takes a little more. One of the things I said last night was that there have been and will be forever stories, movies and TV shows written about and around Richard Petty, and there will be future NASCAR fans who may not even be born yet who will hear stories about Richard Petty 100 years from now because of what he's done.
"I think any form of entertainment, whether it's sports, musical or Hollywood, wants a Richard Petty in their industry, and ours is Richard Petty. For over 50 years, he's gone from a guy who became a competitor, became a champion, became a dynasty, became an icon and has become legendary, and is still with us. I think my point was just that we shouldn't take that for granted – that we have somebody like Richard walking around in the garage after all he's done."
Among several hundred in attendance at the dinner, which also served as a fundraiser for the Petty Family Foundation, were Dale Inman (Petty's long-time crew chief) and Richard Petty Motorsports drivers Aric Almirola, Marcos Ambrose and Michael Annett, team owner Michael Waltrip and members of the Wood Brothers team and their families.
The program included video comments from singer Trace Atkins and NASCAR team owner Rick Hendrick.
The evening's ceremonies ended with a fireworks show that originated from a barge in the Halifax River nearby.
NATIONWIDE DRIVERS 'QUALIFY' – Friday night's Subway Jalapeno 250 Nationwide Series race will serve as the qualifying event for the start of this year's Nationwide "Dash 4 Cash" program.
The top-four finishers among Nationwide regulars in Friday's race will be eligible for the Dash dollars in the next race at New Hampshire Motor Speedway. The highest finisher among the top drivers at New Hampshire will win $100,000 and will join the other three top series finishers in the qualifying group for the Chicagoland race. Victories in all four Dash races would earn the driver $1 million.
FRANCE TO SPEAK – NASCAR chairman Brian France is scheduled to appear at a question-and-answer session with news media representatives Friday afternoon at Daytona International Speedway.
France's media appearances are relatively rare, although he typically does Q-and-A sessions when the Sprint Cup tour visits Daytona Beach, where NASCAR is based.
Mike Hembree is NASCAR Editor for SPEED.com and has been covering motorsports for 30 years. He is a six-time winner of the National Motorsports Press Association Writer of the Year Award.