CUP: Pit-Road Penalties Hampering Drivers
By ,
Published September 15, 2015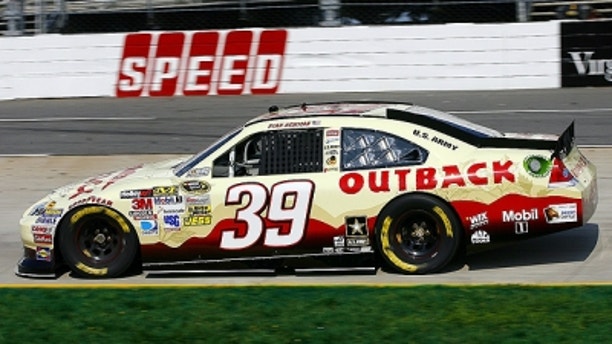 We saw a lot of pit-road penalties during Sunday's NASCAR Sprint Cup race at Martinsville Speedway.
I am wondering if this new fueling deal and the readings that they are getting with it are throwing them off on figuring that out. I don't have a complete answer yet. I am going to get a hold of Tony Gibson, who is Ryan Newman's crew chief, to see what happened in their case. As you know, they were able to overcome their speeding penalty and win the race.
We saw three of our top-finishing drivers get penalties. With a combination of luck and ability, they were able to overcome them. However, the drivers can't keep flirting with those kind of issues.
You have to remember that NASCAR already gives theses teams a lot of leeway. They have a 5 mph buffer when it comes to meeting pit-road speed. The issue is that even with the buffer, these teams are continually stepping over the line. Granted some are really, really borderline of being over by 5.1 mph or 5.2 mph, but the bottom line is they are over the limit.
Also, don't forget this system is something the drivers begged for. In the old days, assessing these penalties was very subjective and arbitrary. The drivers wanted the timing lines implemented so that it was fair across the board for everybody.
So the irony is these drivers wanted this, yet each time they even go over the buffer they don't like it. But to be fair, it is not surprising. That is typical driver mentality.
There will always be issues like speeding on pit road. It's the nature of the beast. The only way to eliminate that would be to put a limiter on these cars similar to what they use in the IndyCar Series. Personally I hope that never happens. It would take away another element of our sport. We don't need any more intervention by our governing body.
I mean, c'mon guys, NASCAR is already giving you the 5-mph buffer. Go 4.9 instead of 5.1. It really boils down to simple discipline. As a former crew chief, it really is frustrating because your pit crew works really hard to give a driver clean, fast pit stops. Then he goes out and gets a speeding penalty or jumps a restart that puts you behind again.
To use an NFL analogy, it's like a team marching down the field with two minutes to go and then the quarterback throws that ill-timed interception that costs you the win. It's that human element on pit road that creates drama just like the racing on the track does and I, for one, hope we never lose it.
On another note, look what we are seeing from Stewart-Haas Racing. I think we are seeing something magical happen with two old friends being reunited. Naturally, I am talking about Tony Stewart and Greg Zipadelli, who was Tony's long-time crew chief at Joe Gibbs Racing and this year became the competition director at Stewart-Haas.
I have first-hand experience in this scenario with Darrell Waltrip. When he decided to leave team owner Junior Johnson in the late 1980s to go drive for Rick Hendrick, I stayed at Junior's. I had the utmost respect for Junior and the man had given me the opportunity to work on championship teams and then be crew chief for championship teams.
When Tony left Joe Gibbs Racing, where he had won two championships, Greg stayed behind. Tony and Greg's friendship never wavered. Greg was one of the two people that Tony targeted at the end of last season that he wanted to finally get over there with him. It was able to happen and now Tony has been able to enjoy early season success that he has never experienced before with Greg back in the family, so to speak.
So now of the six races run in 2012, Stewart-Haas Racing has won three of them. Tony has won two and Ryan, naturally, won last Sunday at Martinsville. That's pretty phenomenal. In talking to people and watching the camaraderie between Greg, Tony Gibson and Steve Addington, Tony's new crew chief, you can clearly see where a championship team has even gotten stronger.
I think it's pretty cool for Greg that he was able to enjoy so much success as a crew chief for Tony at Joe Gibbs Racing and now being able to enjoy success a second time as Tony's competition director. You hear us talk all the time about how a driver and a crew chief can each have all the talent in the world, but if there isn't the chemistry, it just won't work. Well now you have two drivers, two crew chiefs and a competition director all on the same page and all enjoying that chemistry. That is really, really special.
I was able to experience that when DW and I got back together. We were able to recapture that magic and win a number of races, including the 1989 Daytona 500. We were better together than we ever were apart. I see that happening now at Stewart-Haas Racing and it's a great thing for them.
On the flip side, it's a really bad thing for the other 42 teams.
https://www.foxnews.com/sports/cup-pit-road-penalties-hampering-drivers