CUP: Patrick Takes Issue With 'Sexy' Label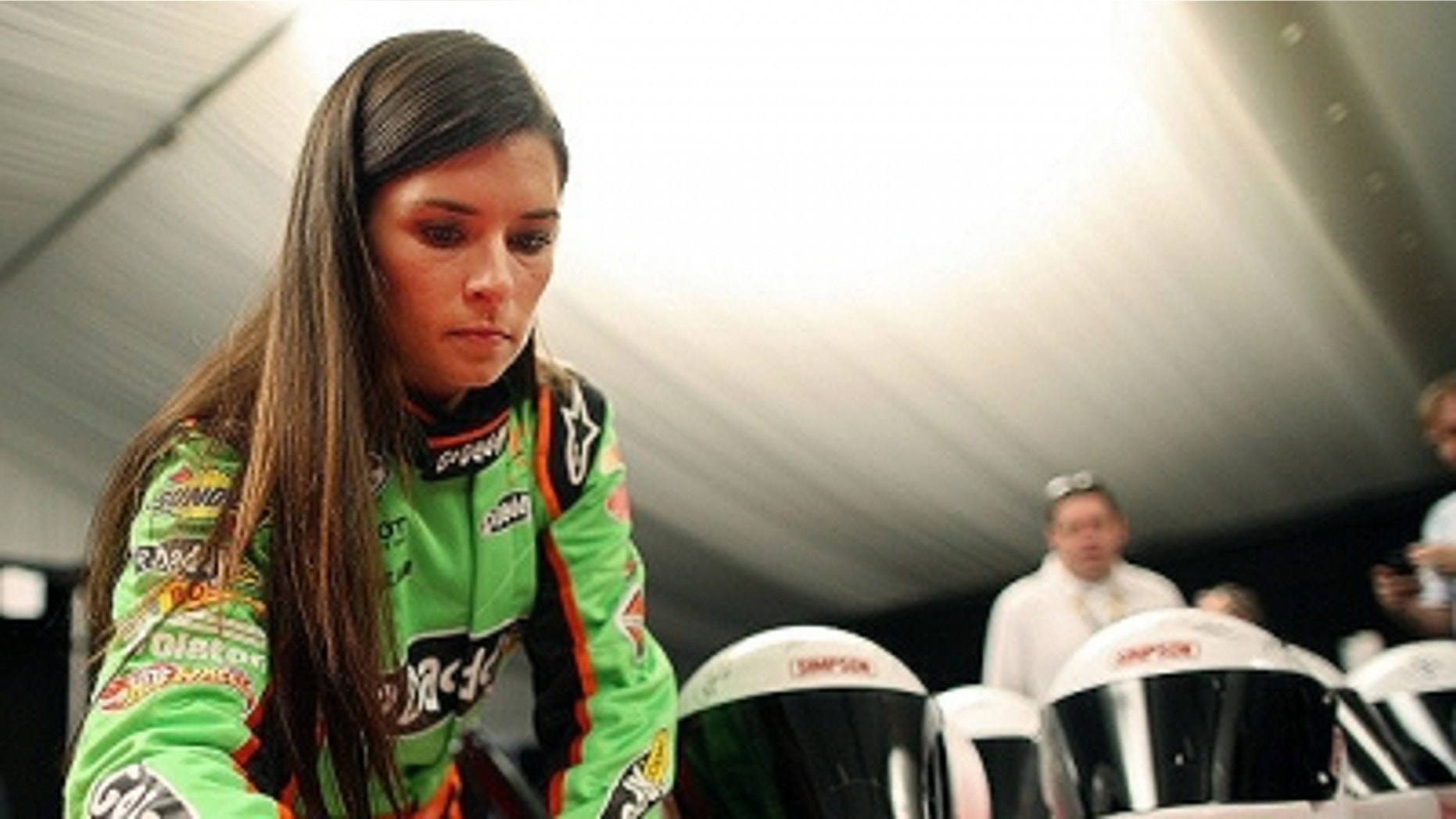 Danica Patrick. Do those two words make one think of a race-car driver or a sex symbol? During the Indianapolis 500 it might be one thing, during a Super Bowl ad, it might be another.
But often they go together. And while Patrick says she doesn't care what people write, she doesn't necessarily appreciate the negative tone that it takes.
Patrick, who has modeled in the Sports Illustrated swimsuit issue and also is featured wearing skimpy outfits in advertisements by sponsor Go Daddy, was one of the most popular if not the most popular driver Thursday during NASCAR Media Day as she gets ready to embark on her first year of full-time NASCAR racing.
The highest-finishing woman ever in the Indianapolis 500 with a third-place result in 2009, the 29-year-old former IndyCar star was asked if she still hears sexist remarks or if sexism is a non-factor in racing.
"Probably until it's 50-50 girls and boys, I think you're going to hear some of that," Patrick said in addressing the media. "I think the only thing that makes me a little bit curious … it's like if there is a pretty girl, they don't know how to describe a pretty girl other than being 'sexy.'
"And that has such a negative connotation to it. You don't say those kind of things or frame it like that for a guy or even sometimes talk about it – but it seems like with female athletes, if they're pretty, they only know how to describe them in a sexual way."
Patrick continued by saying she doesn't dislike being talked about in a sexual manner.
"I don't care," Patrick said. "But I just wonder why we can't talk about it in a different way. Why can't there be other words for it? Why does it have to be somewhat negatively twisted?"
Did Patrick have any suggestions on other words?
"You guys are the wordsmiths," Patrick said. "I'm not a wordsmith. But just something without the word 'sex' in it."
The former IndyCar star, who also set a NASCAR national series standard for a female with a fourth-place finish in the 2011 Nationwide Series race at Las Vegas, will make her Sprint Cup debut with Stewart-Haas Racing next week in the Daytona 500.
Patrick has one of the 35 locked-in spots thanks to a partnership between Stewart-Haas Racing and Tommy Baldwin Racing. Patrick's No. 10 cars will be prepared by SHR but technically fielded by TBR.
Not only does she have one of the 35 guaranteed spots for the Daytona 500 thanks to TBR's owners points from last season, David Reutimann will drive TBR-prepared No. 10 cars when Patrick doesn't race in order to try to keep that car in the top-35 in owner points and one of the guaranteed starting spots.
"It's going to be added information and perspective and more teammates to talk to," said Patrick, who also is running a full Nationwide schedule for JR Motorsports. "I think it's just going to be upside from here on out. … I definitely am going to hope that David is going to have good races and finishes well – or finishes.
"That's always the hope when it's a car that you're going to be running and points that you're going to be sharing. I'm sure the other is quite true as well, he's going to hope that when I get in the car, I do OK."
SceneDaily.com • NASCAR Hall of Fame still behind financial, admission goals