CUP: Patrick Set To Tackle Monster Mile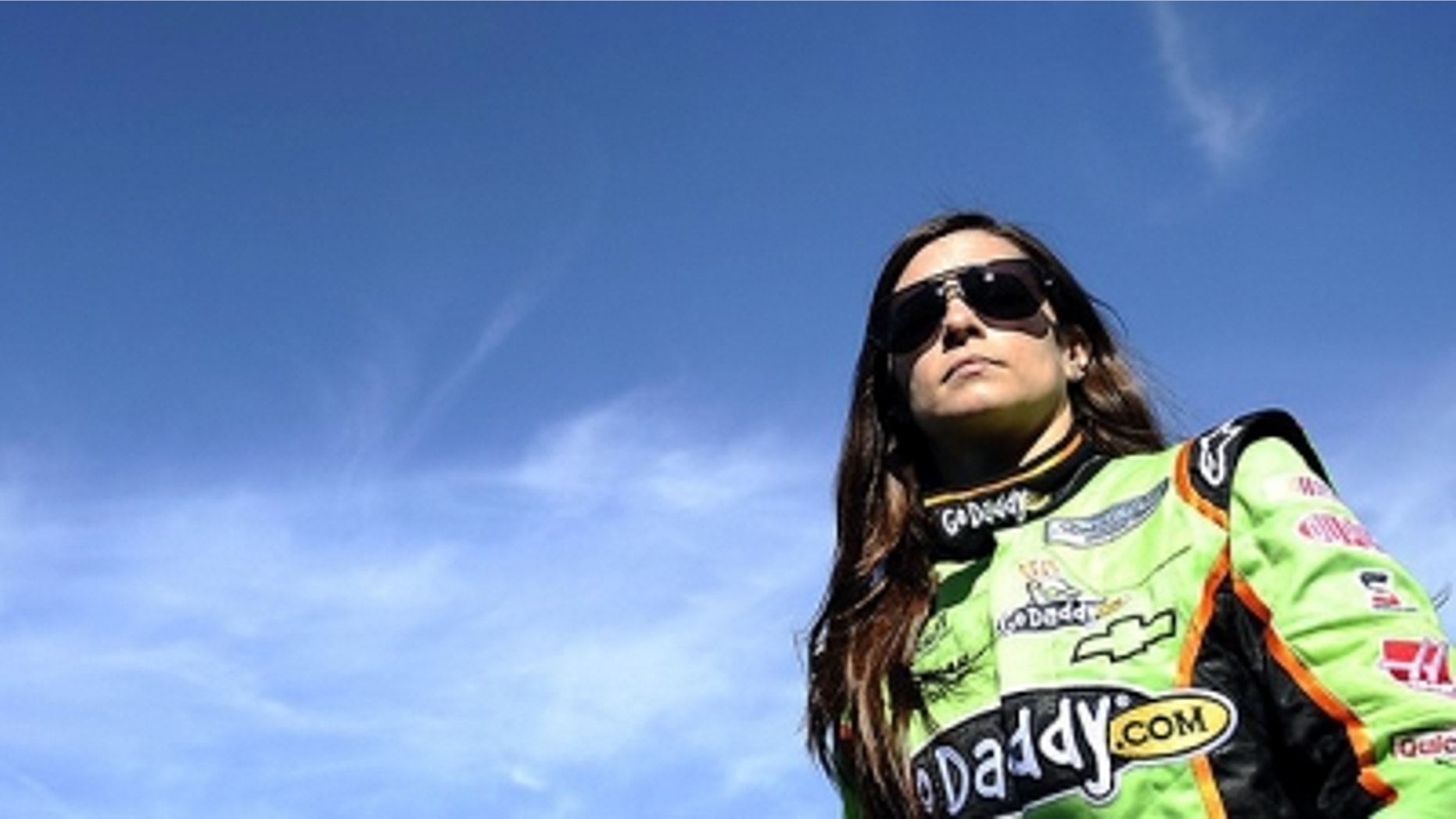 Danica Patrick's tin-top education continues this weekend at Dover International Speedway, a/k/a The Monster Mile, one of the most difficult and treacherous tracks on the entire NASCAR Sprint Cup circuit.
Car owner Tony Stewart's plan all along was to put Patrick at the toughest tracks in this, her first full year of NASCAR racing, one in which she's running the entire Nationwide Series schedule and a selection of Sprint Cup races.
To put it mildly, it's been an adventurous and challenging season for the former IZOD IndyCar Series star. In six Sprint Cup starts for Stewart-Haas Racing so far this season, Patrick's average start has been 35.7 and her average finish is 30.3.
On the Nationwide side, she has run all 27 races for JR Motorsports, with two top-10 finishes, an average start of 18.8, and an average finish of 21.5. By comparison, her teammate Cole Whitt is seventh in points, with three top fives, 11 top 10s, an average start of 14.0 and an average finish of 14.5.
JR Motorsports is owned by Dale Earnhardt Jr. and his sister, Kelley Earnhardt Miller. The team cleaned house earlier this month, first firing competition director Tony Eury Sr., Earnhardt's uncle, and then parting by mutual consent with Patrick's crew chief, Tony Eury Jr., Earnhardt's cousin. Veteran Ryan Pemberton has come aboard as the team's competition director and is working as Patrick's crew chief for the Nationwide Series team.
On the Cup side, Patrick has been adamant all year that her only real goals are to log as many laps as possible and to learn the tracks she will run on full time next year with SHR.
Although her finishes have not been good, they have been improving.
Patrick got wrecked on Lap 2 of the season-opening Daytona 500, finishing 38th. She then finished 31st at Darlington in May, 30th at the Coca-Cola 600 at Charlotte Motor Speedway, 29th at both Bristol and Atlanta, and two weeks ago 25th at Chicagoland Speedway, her home track. At no point in her brief Sprint Cup history has she finished worse than she did in her prior race.
That said, Dover will be another stern test for Patrick.
"Dover is a race that's going to be one of the tougher Cup races I'm going to do," said Patrick," who finished 30th and 35th at Dover in two NNS starts. "I'm sure it's going to be a difficult weekend, but the difficult weekends are what will make next year easier. Hopefully, it's one of those tracks where it helps to run both cars (Nationwide and Sprint Cup) – they both help each other."
Patrick's Cup crew chief, Greg Zipadelli, is not particularly fond of this weekend's schedule, which features 85- and 95-minute practices on Friday, but only qualifying on Saturday.
"It's kind of a crazy day because we have all of our practice on Friday and then we just come in and qualify on Saturday," said Zipadelli. "I don't think that does us any favors. If we can practice on Friday, go right into qualifying when it's fresh in her mind and she has a good feel for how the racetrack is, that benefits us a little bit. But, we'll do our best and go out there and have some fun."
And so the year of learning continues for Patrick.
"Dover is fun," she said. "It's fast and it can make for a really long day of racing. I think that's part of the appeal of it – how demanding it can be. We definitely want to stay out of trouble, which is easier said than done at these types of tracks."
Tom Jensen is the Editor in Chief of SPEED.com, Senior NASCAR Editor at RACER and a contributing Editor for TruckSeries.com. You can follow him online at twitter.com/tomjensen100.