CUP: Kyle Busch Hitting Sweet Spot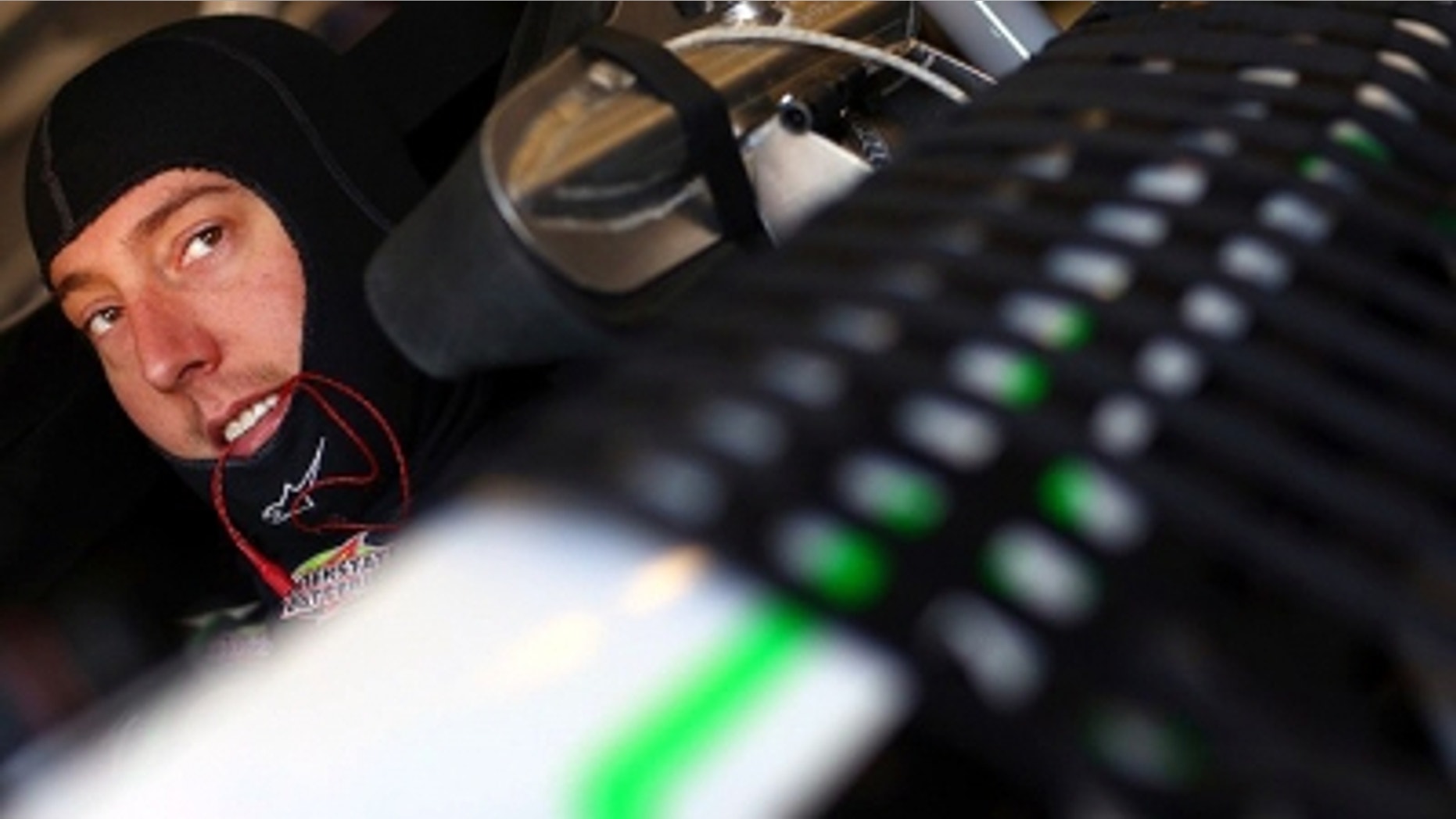 At long last, it appears Kyle Busch is ready to ascend to the ranks of true NASCAR Sprint Cup superstardom.
Long regarded as one of the best pure driving talents in the sport, Busch's career has taken a huge turn since the end of last year's Sprint Cup regular season, where he was the last man out in the Chase for the Sprint Cup.
Busch closed out the 2012 season with seven top-five finishes in the final 10 races, including four consecutive finishes of fourth or better to end the season.
After a slow start in the first two races of the '13 campaign, Busch finished fourth at Las Vegas, second at Bristol, won at Auto Club Speedway and was fifth at Martinsville last week.
Last night, he won both the pole for tonight's Sprint Cup race at Texas Motor Speedway and once again drubbed the field in the NASCAR Nationwide Series, where he has four victories in six starts this season, including the last three a row.
It's the hottest Busch has been since 2008, his first year with Joe Gibbs Racing, when he was victorious in eight of the first 22 races in the season.
Without question, five-time Sprint Cup champion Jimmie Johnson and defending champ Brad Keselowski will be tough to beat, given that they are 1-2 in points now.
But Busch, who comes into tonight's race fourth in points, is a force already. In five full seasons with JGR, Busch has missed the Chase twice and never finished higher than eighth in points. He has a great chance to blow those numbers away this year.
Maybe Busch is maturing, maybe having a steady-handed new teammate like Matt Kenseth is helping or maybe JGR simply has a better grasp of the new Generation-6 cars than any team other than Hendrick Motorsports, which seems as good or slightly better. In truth, Busch's success this season is probably due to some combination of all of the above.
Whatever the reason, Busch is red hot right now, and tonight under the lights at Texas, he'll try to sweep the weekend.
"It's going to be a tough race, certainly," Busch said after his Sprint Cup pole run on Friday. "Five hundred miles here are always grueling, but we just have to work hard and continue to do what we know how to do and that's to try to make the most of it."
And if he and his team can do that — and more importantly, keep doing it over the grueling long haul — the sky could be the limit for Busch this season.
Tom Jensen is the Editor in Chief of SPEED.com, Senior NASCAR Editor at RACER and a contributing Editor for TruckSeries.com. You can follow him online at twitter.com/tomjensen100.