CUP: Kenseth An Early 500 Favorite?
By ,
Published September 19, 2015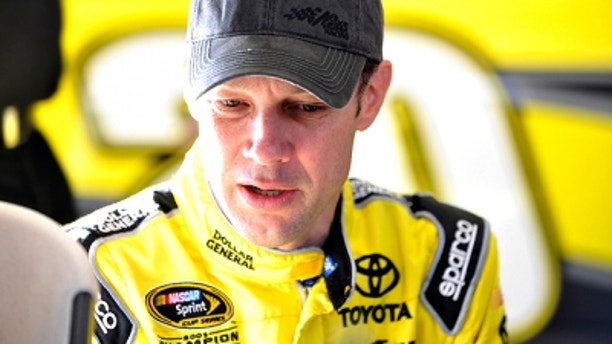 Looking for an early favorite for the Daytona 500?
Might want to consider Matt Kenseth.
True, Kenseth will be making his first Sprint Cup point start for Joe Gibbs Racing in the 500, and he'll be working with a new crew chief (Jason Ratcliff) and he'll be moving from Ford to Toyota.
But…
Kenseth has won the 500 twice and, despite the fact that he isn't a big fan of restrictor-plate racing, he knows its ins and outs.
And…
Kenseth had a flawless three-day test run last week at Daytona International Speedway. It's not likely the sessions could have gone better for Kenseth and Ratcliff, who were one of the busiest – and most productive – teams at Daytona.
Of the six sessions held across three days, Kenseth had the fastest speed in two, was second fastest in another and third fastest in another.
It's a long way to the Feb. 24 500, of course, and a laundry list of items could keep Kenseth from victory lane in NASCAR's most important race, but there's no denying that the team's three days in Daytona provided an excellent start.
"We're going to do everything we can just like you do every year," Kenseth said of 500 preparations. "Show up down here and try to win the race. It's always unpredictable. It's the biggest race of the year, and there's a lot of effort that goes into these races, and certainly plate racing is anything but predictable.
"Hopefully, we'll have cars like we did last year. Last year, we had really, really fast cars, and Greg (Biffle) and I were able to team up pretty much all four races and stay toward the front for all of those races. So, hopefully, I'll have a car that runs like that again and can hang out up front somewhere and have a shot."
Kenseth refuses to compare the past with the present, but it's clear he's blended in perfectly in his new situation.
"I'm not going to compare stuff," he said. "I'm looking 100 percent forward and not looking back, so it's not really fair to compare anything. But I will say both tests so far my cars have been really fast. I really like how they drive. I really like how they react to change and have been pretty encouraged with how everything has been going so far."
Mike Hembree is NASCAR Editor for SPEED.com and has been covering motorsports for 30 years. He is a six-time winner of the National Motorsports Press Association Writer of the Year Award.
https://www.foxnews.com/sports/cup-kenseth-an-early-500-favorite