CUP: Harvick Targeting Darlington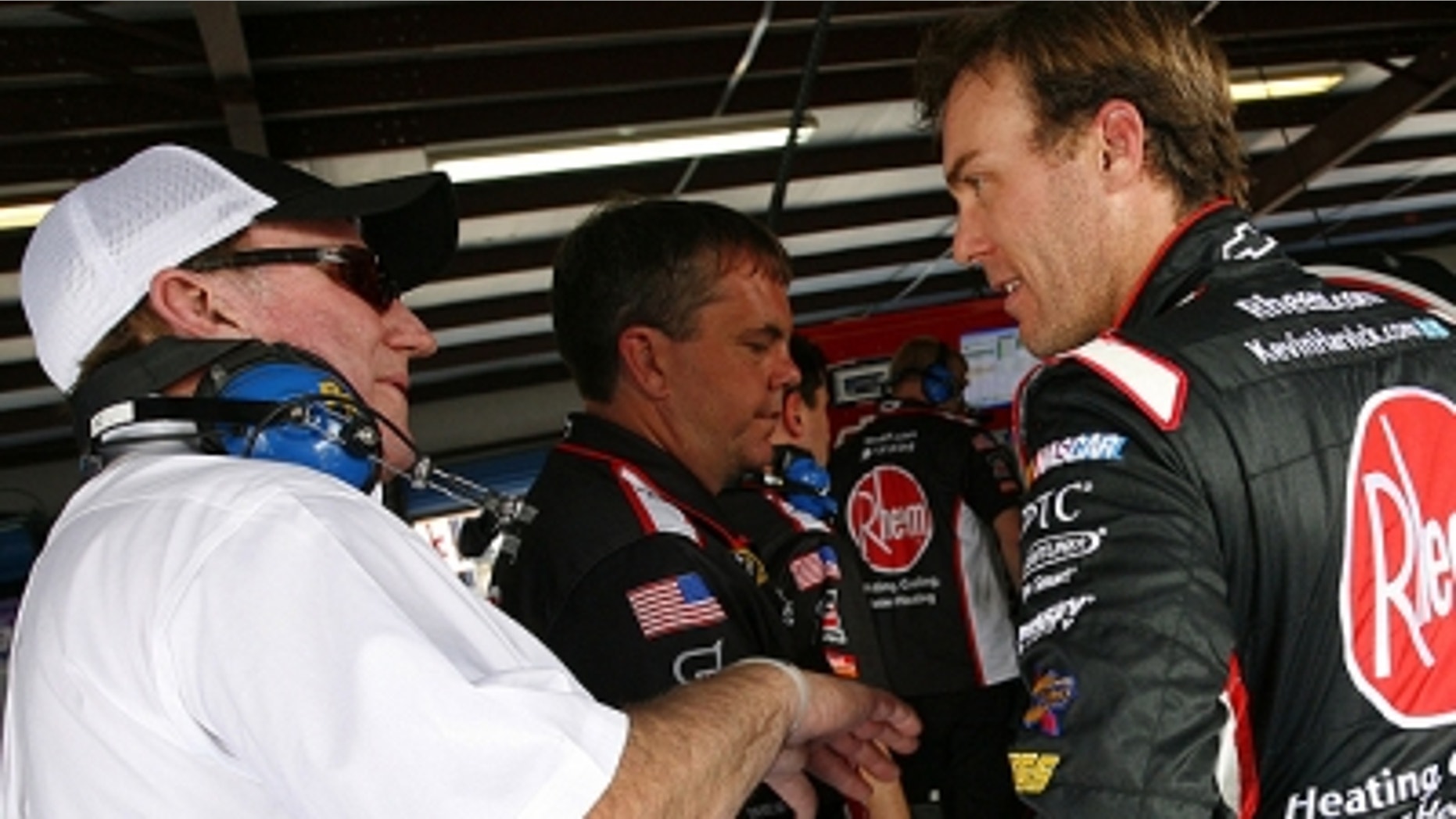 As NASCAR Sprint Cup bodies of work go, Kevin Harvick's is already mighty impressive.
Daytona 500 victory? Check, 2007.
Brickyard 400 triumph? Yes, 2003.
NASCAR Sprint All-Star race? Also in 2007.
Coca-Cola 600? Just last year.
Shootout at Daytona? Two in a row, 2009-2010.
As resumes go, that's pretty damned stout.
About the only historically significant NASCAR track missing from Harvick's bucket list is Darlington Raceway, site of Saturday night's Bojangles' Southern 500. In 15 starts at the fabled South Carolina track, Harvick has just two top-five finishes, including a best of second in 2003. This time out, he'd like to add his name to the list of 45 drivers who've won in the previous 108 races at The Track Too Tough To Tame.
And why not? Until Daytona opened in 1959, Darlington was the biggest race of the year on the NASCAR schedule, and it's still one of the toughest and most prestigious to win.
"As you go to Darlington, obviously you see the deep history of the sport and it's probably the place highest on my list to try to get my first win there, so I'm looking forward to going there this weekend," said Harvick, who comes into the weekend fifth in points.
The veteran driver, who has spent his entire Sprint Cup career with Richard Childress Racing, knows what a victory at Darlington would mean to him.
"It'd be pretty awesome just for the fact that everyone knows the significance of the Southern 500 and to win at Darlington is something as a driver that you want to check off your checklist when you have the opportunity to," he said.
At 1.366 miles, the egg-shaped Darlington track is unlike anywhere else NASCAR races. It's fast, it is hard to drive and both ends of the track are very different. It is not a place that lends itself to upset winners, although Regan Smith's victory last year was the exception that proved the rule.
The degree of difficulty that Darlington commands appeals to Harvick.
"The track was originally not designed for the cars to be running as fast as they are today," he said. "The track's very narrow and you carry a lot of speed. From a driver's standpoint, it's very challenging just to keep the car off the wall, but it's also a lot of fun to drive, too."
Last year, Harvick and Kyle Busch ended up tangling on the track and on pit road afterwards. Despite leading 47 laps, his highest total in a Darlington Cup race, Harvick ended the day in 17th place, a disappointing result.
"We've been close at Darlington, but we've just got to put that check in the right box," said Harvick.
There's a good chance that this could be the weekend he does just that.
Tom Jensen is the Editor in Chief of SPEED.com, Senior NASCAR Editor at RACER and a contributing Editor for TruckSeries.com. You can follow him online at twitter.com/tomjensen100.