CUP: Gen-6 Debut A Mixed Bag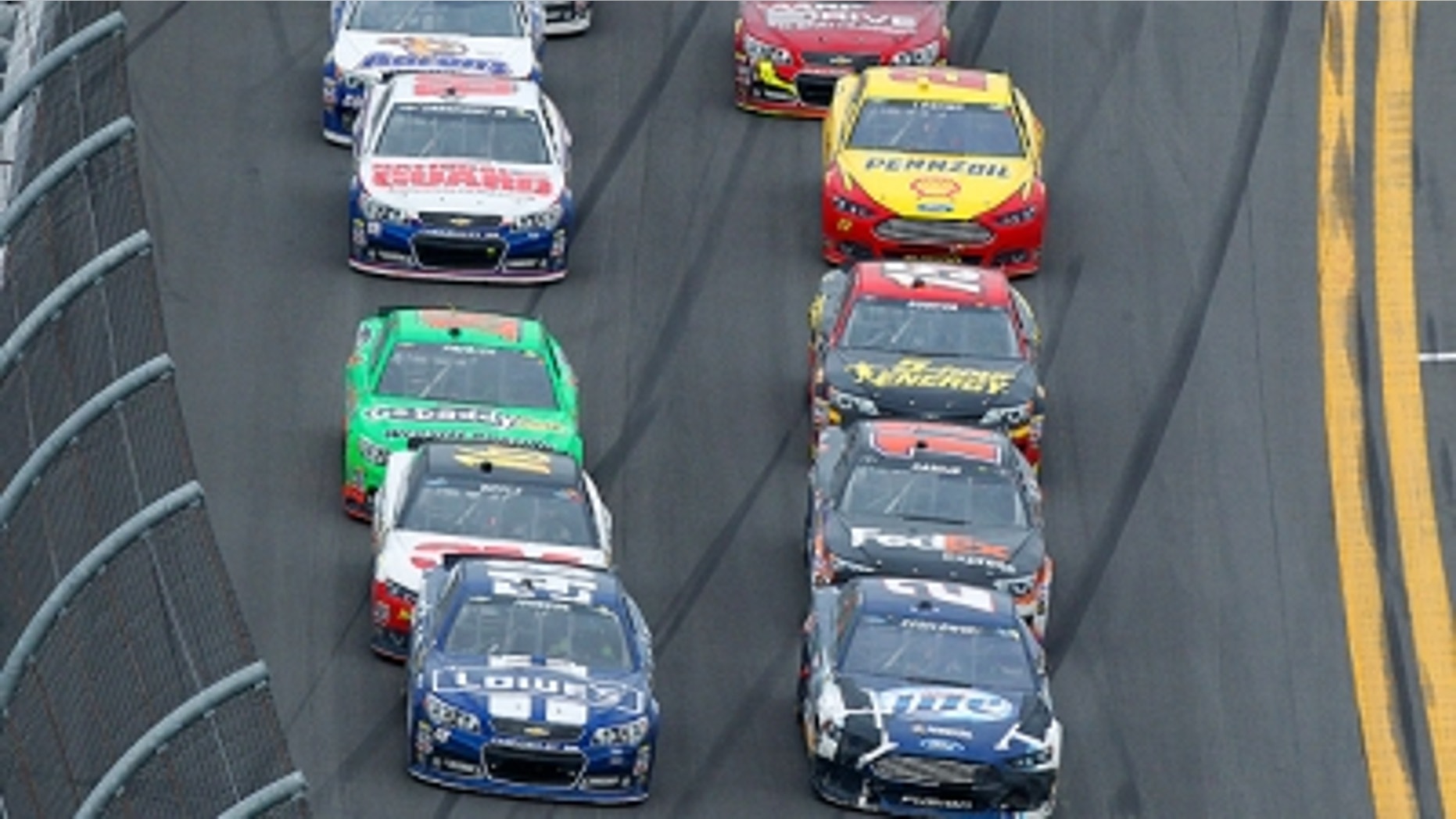 Sunday's Daytona 500, won by Jimmie Johnson in a crowded last-lap rush to the checkered flag, won't go down as one of the greatest in the history of NASCAR's biggest event.
For much of the race, there was little wrestling for positions at the front of the pack. Drivers were mainly content to ride in long drafting lines. Three drivers – Matt Kenseth, Denny Hamlin and Jeff Gordon – led three-quarters of the race.
As Johnson celebrated in victory lane, however, drivers had mostly good things to say about the new Gen-6 race car, despite the fact that passing in its debut race was difficult. The new model is expected to juice competition at mid-range tracks, a primary goal of the design process.
"If we would have had the old [track] surface with this car, it would have been an incredible race," Earnhardt Jr. said. "We'll get to that as the track ages. I'd hate to see them go messing with the car, trying to get a better package, because the track is in good shape.
"It's down here next to the beach. It will wear out and age quite rapidly compared to Charlotte or some other tracks that have been repaved.
"The car is doing everything we hoped it would do. I think it will just get better. It's still a brand-new car. We have a whole season and the future to improve it and learn how to make it tick. Looking forward to that."
Brad Keselowski, who finished fourth, admitted that the hard road of passing was tough.
"You are frustrated by that," he said. "You want to pass and get to the front. If you aren't, then you aren't a racer. We tried, but it just didn't work."
Johnson, a winner in the 500 for a second time, said there was a lot of single-file racing Sunday because drivers were aiming for the race's final segment.
"When we're running single file, we're just trying to get to the finish," Johnson said. "We've crashed so much and torn up so much stuff. I feel for NASCAR. They're trying to create a very competitive car. They want us side by side, and the fans want us side by side.
"I just believe a lot of the competitors just wanted to get to that last pit stop and race for it without tearing up their equipment."
Rookie Ricky Stenhouse Jr. said it was difficult to run hard in the bottom lane.
"It was hard to pass, especially when guys just kind of got up in the top lane," he said. "I actually thought it was pretty racy when we were two- or three-wide, but it was hard to stay committed to the bottom. It seemed if somebody on the bottom got a good run, if there was an opening at the top they would jump into it, and that kind of stalled the bottom line out.
"That made it a little difficult, but, all in all, I think NASCAR is definitely closer to what they want us to race like."
Mike Hembree is NASCAR Editor for SPEED.com and has been covering motorsports for 31 years. He is a six-time winner of the National Motorsports Press Association Writer of the Year Award.