CUP: Earnhardt Jr.'s Last-lap Run Falls Short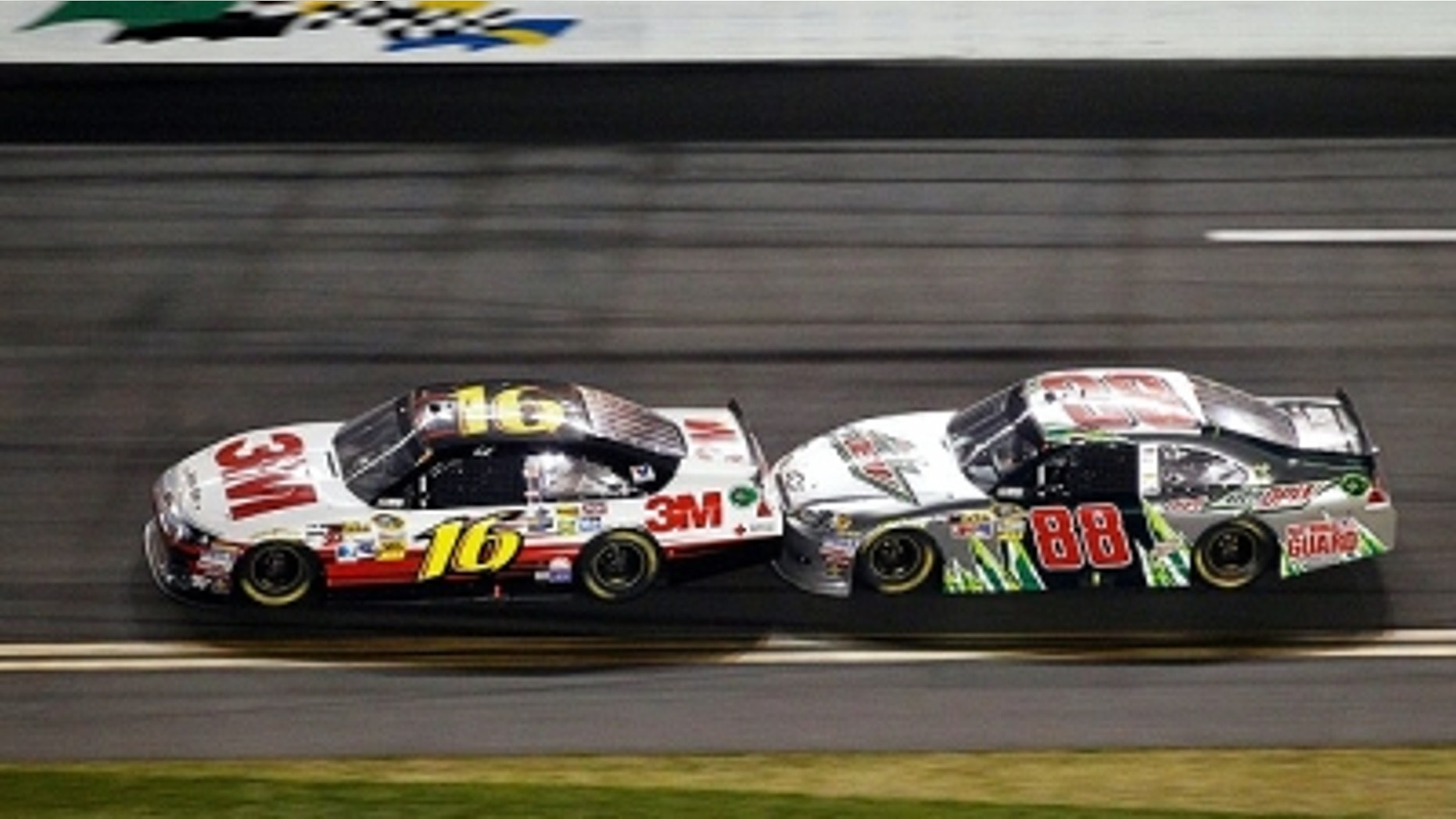 The end of The Streak was so close – but so far away.
Dale Earnhardt Jr. rolled home second in the Monday night/Tuesday morning Daytona 500, losing to old friend Matt Kenseth after he and Greg Biffle couldn't put together a winning charge over the final two laps.
The failure to win stretched Earnhardt Jr.'s winless streak to 130 races.
The final lap of the race began with Kenseth, Biffle and Junior running in a line. Biffle and Junior hooked up in a draft but couldn't make a run at Kenseth. Entering the trioval for the final time, Earnhardt Jr. broke away from the draft and drove to the outside in an attempt to challenge Kenseth.
But Earnhardt's run fell short. He finished second, barely in front of Biffle.
"I'd like to have won, but I told Greg I would push him on the last restart," Earnhardt Jr. said. "I thought we'd make a run, but I was waiting and waiting. It looked like Greg would make a move on the back, but nothing materialized.
"I kind of waited until the last minute, and nothing was happening. I just pulled out and went around him (Biffle). Matt had a strong car. The Roush cars were strong all week."
Earnhardt Jr. said he was disappointed to miss a shot at winning the race but added that he was happy for Kenseth and pleased to leave Daytona with a good points night.
"I'm happy for Matt," Junior said. "He's going to need that for his college fund." Kenseth has two young daughters.
"You want to come in here (media center) and make sure the press knows you wanted to win the race because the press is going to tell the fans what you thought," Junior said. "I'm not fine running second, but I am happy with the points I got tonight."
Mike Hembree is NASCAR Editor for SPEED.com and has been covering motorsports for 30 years. He is a six-time winner of the National Motorsports Press Association Writer of the Year Award.