CUP: Bristol – High Banks, High Drama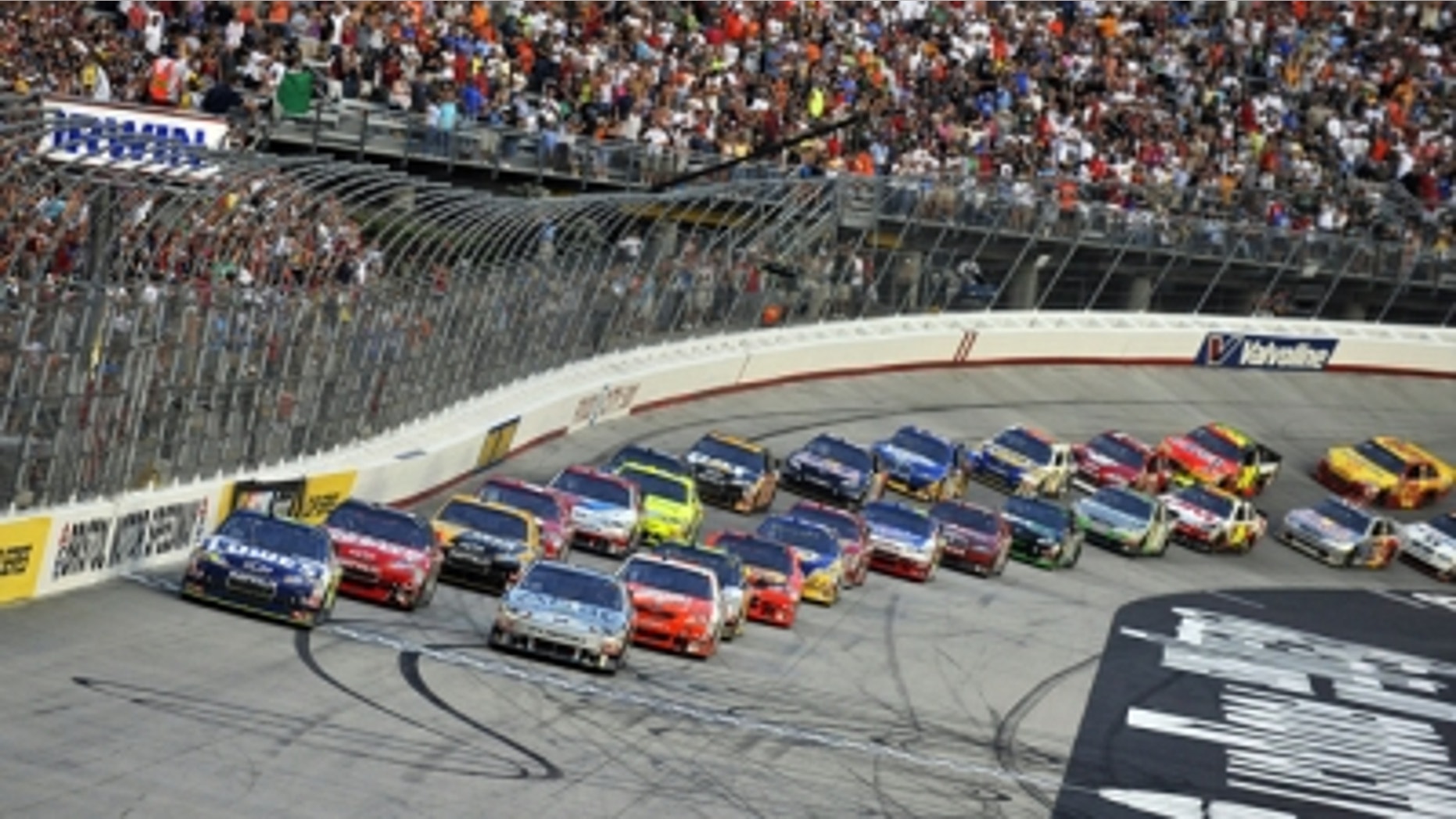 Although most Sprint Cup drivers seem to like Bristol Motor Speedway, they approach the blindingly fast half-mile from different perspectives.
Even teammates can disagree on the concrete oval with the sub-15-second laps.
Take Richard Childress Racing drivers Paul Menard and Jeff Burton, for examples.
Here's Menard on the track's reputation as tough on drivers: "Honestly, it's not one of the most physically demanding race tracks. I think places like Texas (Motor Speedway) and the high-speed intermediates are harder on your body. At Bristol, we average about 130 miles per hour around a half-mile race track, which is still pretty fast, but it doesn't quite have the loading."
And Burton: "Bristol is the most physically demanding race track we go to on the circuit. You get into a deal where you run 150 green-flag laps in a row, and it is very difficult. It's a strain, but you have to be aggressive and attack the track. There are a lot of G-forces. You are constantly turning. Accelerating out of the corners is very difficult when trying to keep your rear tires from coming out underneath the car. It's a challenge to make one lap, let alone a long string of them together."
That's Bristol. Since the track was reconfigured in 2007, giving drivers a little more to race, BMS has been a target of controversy. With the passing lanes somewhat expanded, there have been fewer (and less spectacular) accidents, and it's easier to run side by side. Some fans like the old Bristol better, however.
"We have seen less caution-flag periods, and you can make a case that the racing is worse, but I say the racing is better and the wrecking is better," Burton said. "From a driver's perspective, the wrecking is better. Some of the fans want to see more accidents and more stuff going on. We are actually seeing better racing, just not as many wrecks.
"Some people define good racing as a bunch of wrecks, and it just depends on how you look at it. This track now has an escape route. If you looked and watched the racing, the reason we had a bunch of wrecks in the past is because something happened and five or six cars had nowhere to go. Today, you don't have to be bumper-to-bumper because the cars can be offset a little bit. It gives you a little bit of room to move when that accordion thing starts happening. That's why the racing isn't any less aggressive. We just aren't seeing those multi-car pileups."
Ryan Newman said competition is at "an all-time high at Bristol compared to the way it used to be. We can race side-by-side and actually gain spots without having to wreck someone."
Carl Edwards said Bristol throws the car in new directions quickly. "The rate at which the car is changing direction is very fast," he said. "It always takes me a few laps into the race – 10-15 laps in – to get comfortable with the pace of it because things are happening so quickly there."
Juan Pablo Montoya was introduced relatively recently to Bristol but says he likes the track.
"Short track racing is really fun, so I enjoy going to Bristol," he said. "You have to be really patient. There are a lot of laps. It's kind of weird. You always go there [and] you get a caution, you run, you get a caution and you look, and you've run 80 laps. It's like, 'Oh my God; I have 420 more to go.'"
Mike Hembree is NASCAR Editor for SPEED.com and has been covering motorsports for 30 years. He is a six-time winner of the National Motorsports Press Association Writer of the Year Award.