Cubs looking to play ball in free agency this offseason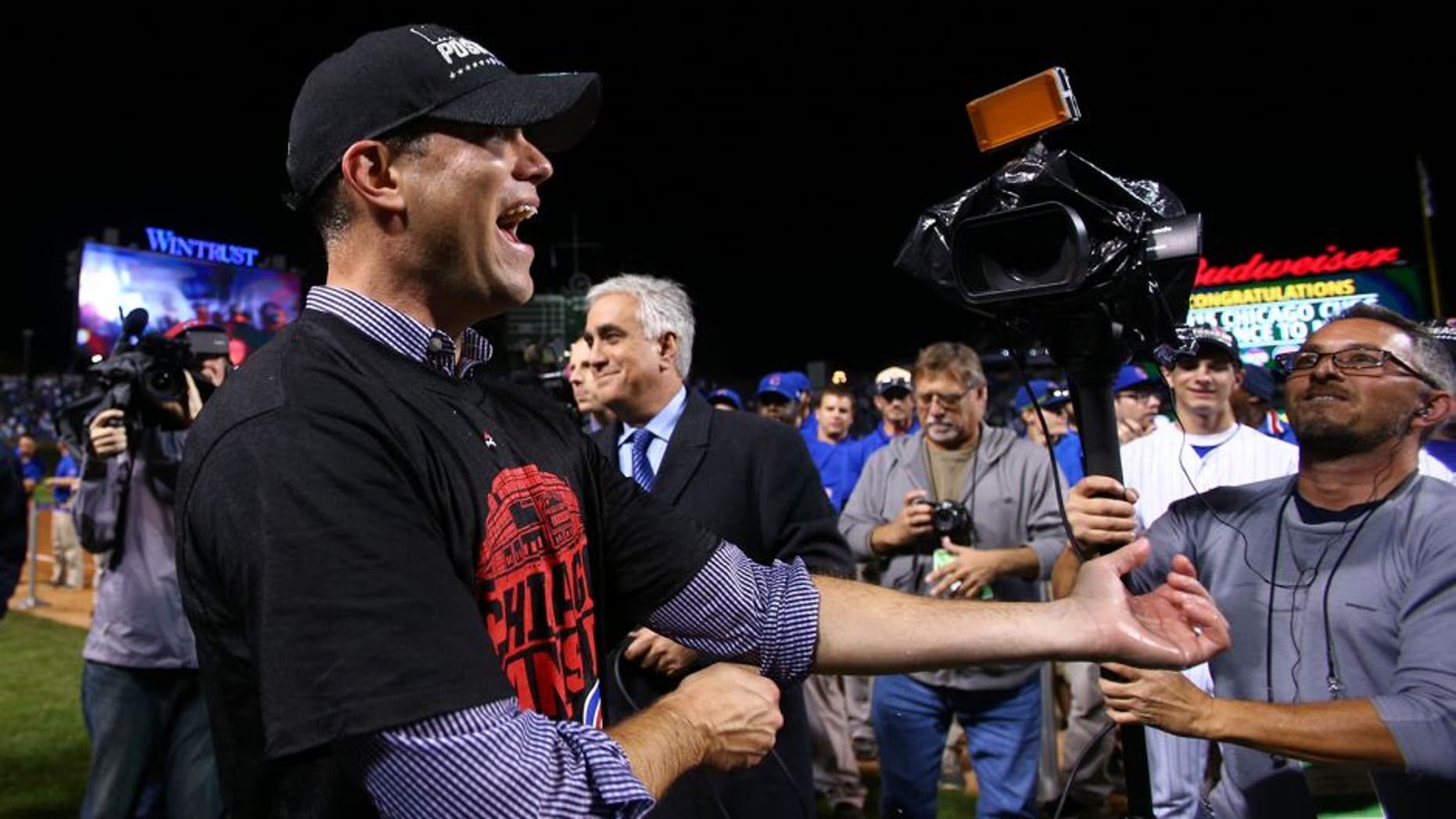 The Chicago Cubs successful season fell just short after a four-game sweep by the New York Mets in the National League Championship Series. But after a 97-win season, Cubs President of Baseball Operations Theo Epstein will keep his front office busy this offseason.
With a solid, young lineup, the Cubs will likely focus on adding pitching this offseason with big-name free agents available such as David Price, Zack Greinke, Jordan Zimmermann and Johnny Cueto.
"We're likely to focus a lot of our resources on pitching and pitching depth," general manager Jed Hoyer told CSN Chicago.
Along with the better outlook on the future of the club on the field, Chicago is benefiting financially from increased attendance in 2015, due in part to the renovations Wrigley Field underwent in the 2014 offseason and home playoff games.
Hoyer warns, however, that the payroll increase doesn't mean the Cubs will be spending on the level teams such as the Yankees and Dodgers have in recent years.
"We have a very good sense of where our payroll is going to be," Hoyer said. "We feel like we have the means to fill the holes that we want to fill... But obviously the fact that our attendance looks to be up next year, the new ballpark is starting to churn off some more revenue, I certainly think that we have the ability -- within reason -- to go after the things we need."
While the Cubs might not be able to outbid other teams for Price, Greinke or a slugger like Yoenis Cespedes, Epstein tells CSN Chicago that he doesn't mind getting a little 'creative' to get the players Chicago believes it needs to move it closer to a World Series title.
"We have the ability to add a little bit from where we are right now, but the arbitration raises cut into things quite a bit," Epstein said. "I don't necessarily think we have room to go do everything that's been speculated in some areas, but we can get creative."
Overall, the Cubs are going to do everything they can to improve the club for 2016. That starts, according to Hoyer, taking a look at every option available to them in the free agent class, no matter how ridiculous it may seem financially for the club.
"We have areas of improvement. We have some financial flexibility. But certainly we're not going to head into the winter and look to sort of win the offseason," Hoyer said. "We're going to look to improve the team -- within reason -- and fill the holes that we need to fill. But I think that some of the rumors about us are a little bit extreme."
MORE MLB: Want stories delivered to you? Sign up for our MLB newsletters.