Cowboys LB Sean Lee not going to avoid contact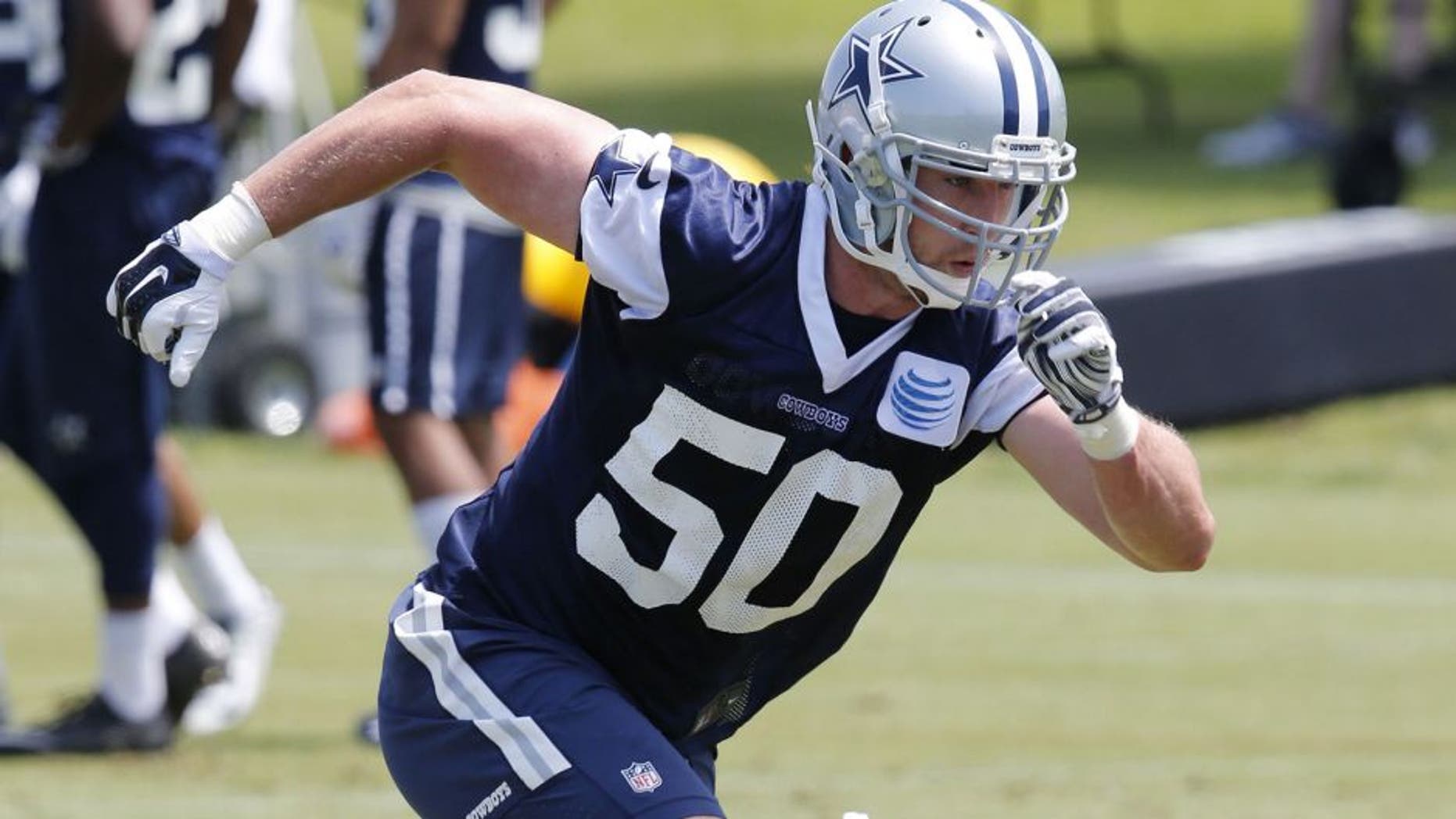 The biggest benefit of Sean Lee going from middle linebacker to weakside linebacker is the notion the oft-injured, defensive playmaker will see less contact, thus less opportunities to sustain injuries. However, Lee attests there still will be contact.
"I think if you're going to be around the football, there's going to be contact," Lee told "Shan & RJ" on Dallas-Fort Worth 105.3 The Fan [KRLD-FM]. "If you're linebacking, you got to hit and you've got to come downhill. So, to me, that's not necessarily true if you're around the football."
Entering his sixth year in the NFL, Lee has only played in 46 out of a possible 80 games in his career. The injuries sustained since 2010 alone include a dislocated wrist, torn ligaments in his right big toe, hamstring stain, sprained neck, and left ACL tear. Despite all of this, Lee will not alter the way he plays the game.
"I think, for me, injury-wise, I have to play the same way," said Lee. "I've got to go out there and get to the football and try to make plays. And if injuries come, well, then that's out of my control.
"When you get on the field and you play different, you're not going to be as effective. And I can't have that."
Contact aside, another one of the advantages of having Lee play weakside linebacker is it gives him a chance to make more plays in the passing game. After all, since 2010, Lee leads all linebackers with 11 interceptions. Even more good news is that, according to Lee, playing weakside is similar to the assignments he had playing middle linebacker in the 3-4 defense for former head coach Wade Phillips and former defensive coordinator Rob Ryan.
"The thing is about 70 to 80 percent of the stuff I've done is about the same," the former Penn State Nittany Lion said. "There are different coverages. There's going to be some two-deep. There's going to be some different drops. So, I think there's stuff that I'm going to have to work on. There's new situations to be comfortable with."
Lee has also been getting comfortable to returning to the playing field, and the Cowboys staff has helped in keeping him fresh for the regular season.
"We're trying to manage the load day in and day out," Lee said. "I think I was able to practice for about two weeks and do really well, and they gave me a little bit of rest here. Hopefully I'll be able to get back on it and practice. I feel great though."