Could the Astros land free agent Alex Gordon?
By ,
Published November 11, 2015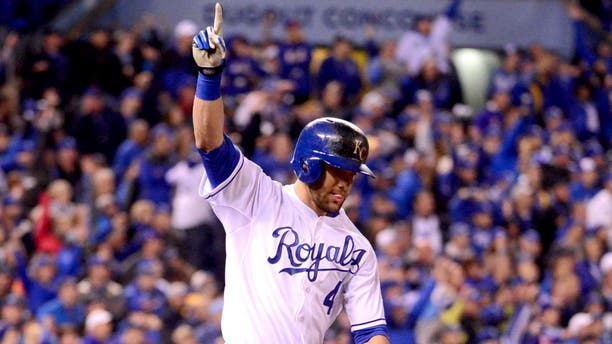 After helping lead the Kansas City Royals to their first World Series title since the 1980s, 31-year-old outfielder Alex Gordon has hit free agency. A handful of teams would no doubt be interested in his services, as he brings Gold Glove-caliber defense and consistent, productive offense to the field every day.
One of the clubs said to be (at least initially) interested in acquiring him is the Houston Astros, who were were linked to Gordon via Jerry Crasnick of ESPN on Tuesday:
Obviously, the Astros' offseason decisions will be shaped in part by payroll considerations, something GM Jeff Luhnow admitted. However, they were quick to make free agent oufiedler Colby Rasmus a qualifying offer of roughly $15 million, indicating that they have some money with which to use to improve 2016's roster. Should Rasmus turn down the offer and seek employment elsewhere, the prospect of Gordon being a viable option is one the Astros shouldn't - and probably won't - ignore.
Gordon is coming off a 2015 season in which he hit .271/.377/.432 with 13 home runs, 48 RBI and made his third straight All-Star roster. Were it not for a midsummer injury caused by a defensive effort that capped his regular season at 104 games, he'd likely have appeared in close to 160 games. In fact, prior to this last season Gordon appeared in at least 150 games in each of the previous four seasons (2011-2014). He's a usually reliable player health-wise as well as on the field.
Left field was a bit of a conundrum for the Astros in 2015, and adding someone of Gordon's skill level would be right in line with the club's stated goals of improving after their Wild Card berth in 2015. Will it happen? Time will tell.
https://www.foxnews.com/sports/could-the-astros-land-free-agent-alex-gordon