Coughlin: Giants WR Rueben Randle has knee tendinitis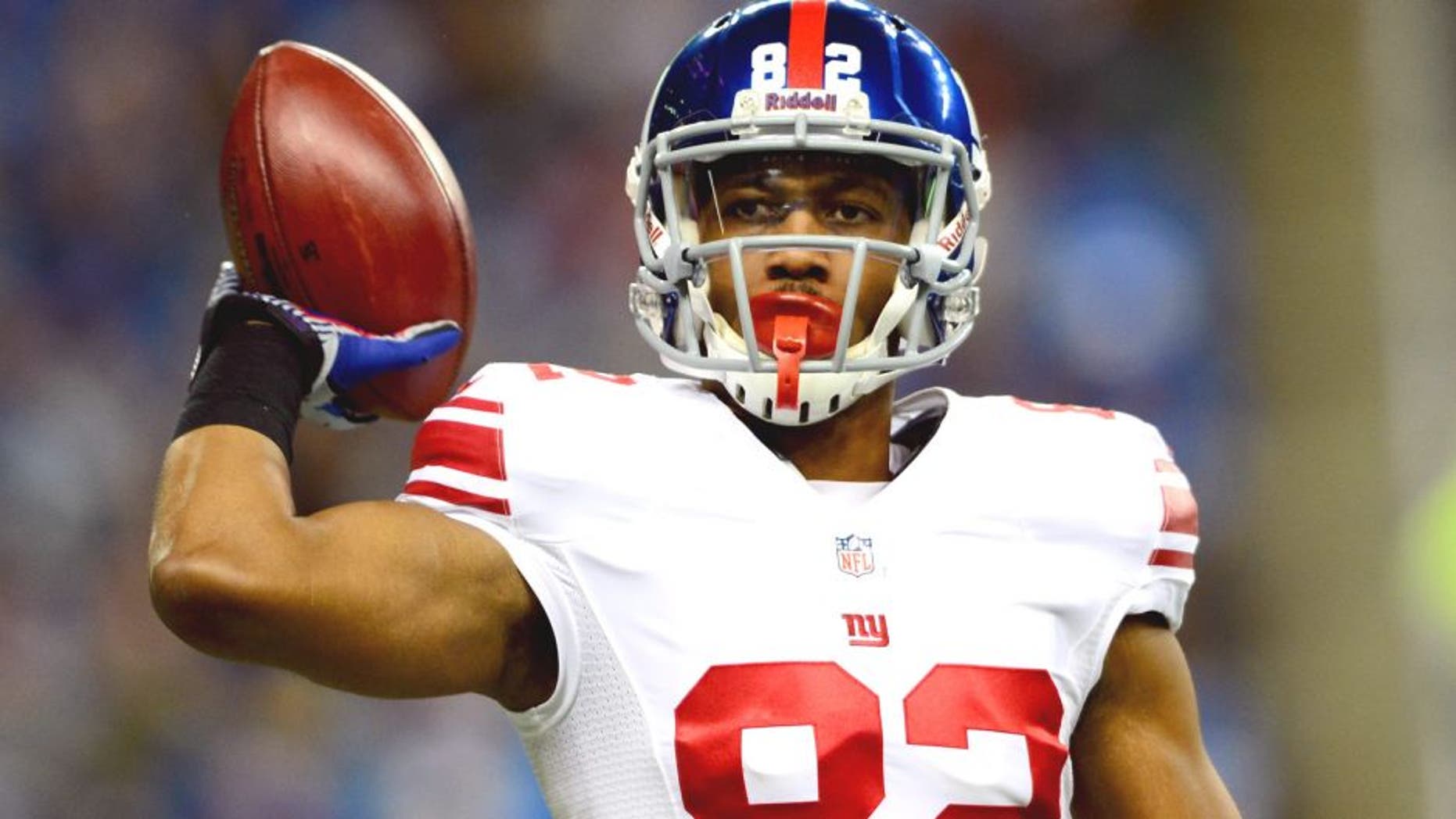 During the New York Giants' first joint practice with the Cincinnati Bengals, wide receiver Rueben Randle was forced to sit out the majority of practice. It was later revealed after practice that Randle is dealing with knee tendinitis.
Randle was seen at the end of practice with an ice pack on both knees. According to beat writer Jordan Raanan, Randle has been dealing with this issue for some time now.
The Giants are hoping to eventually have a "big three" at wide receiver with Odell Beckham Jr., Victor Cruz and Randle. Randle may have to take some time off in camp for now, and that will likely lead to more first team snaps for James Jones and Corey Washington.
If it Jones who ends up taking over the majority of first team snaps in Randle's absence, hopefully his targets won't result in any more pick sixes, like the one we saw during Tuesday's practice.