CB Webb comes through for Titans against Saints
By ,
Published November 10, 2015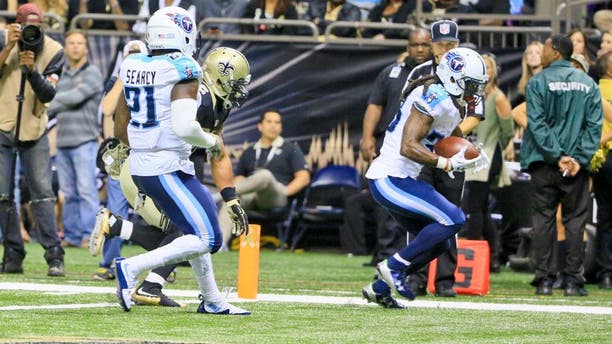 With the Tennessee Titans thin at cornerback and preparing to face the pass-happy New Orleans Saints, the team promoted B.W. Webb from the practice squad on Saturday.
On Sunday, Webb played big part in the Titans' 34-28 overtime victory, picking off a Drew Brees pass to end in the end zone to end a New Orleans' third quarter drive.
"The ball was up there in the air and all I wanted to do was make a play," Webb said, per the Tennessean. "The coaches and older players did a great job with me this week to get ready to play and get me in a position to make plays and help our team win."
A three-year veteran, Webb appeared in 11 games for the Pittsburgh Steelers last season before joining the Titans' practice squad this year. Webb entered the league as a fourth-round pick by the Dallas Cowboys in 2013.
"B.W. was ready to play," Tennessee interim head coach Mularkey said. "That was a big play for us to have that interception. The team rallies around that. They like to see guys get a chance. They do. And they like to see guys that work hard in practice actually get rewarded and brought up, and then have some success. He was good for us on special teams. He did a lot of things for us."
With Tennessee starters Jason McCourty and Perrish Cox hampered by injuries, Webb may get to stick around for awhile. Based on his play against the Saints, he's up for the challenge.
MORE NEWS: Want stories delivered to you? Sign up for our NFL newsletters.
https://www.foxnews.com/sports/cb-webb-comes-through-for-titans-against-saints