Bryant, Witten get into it on sideline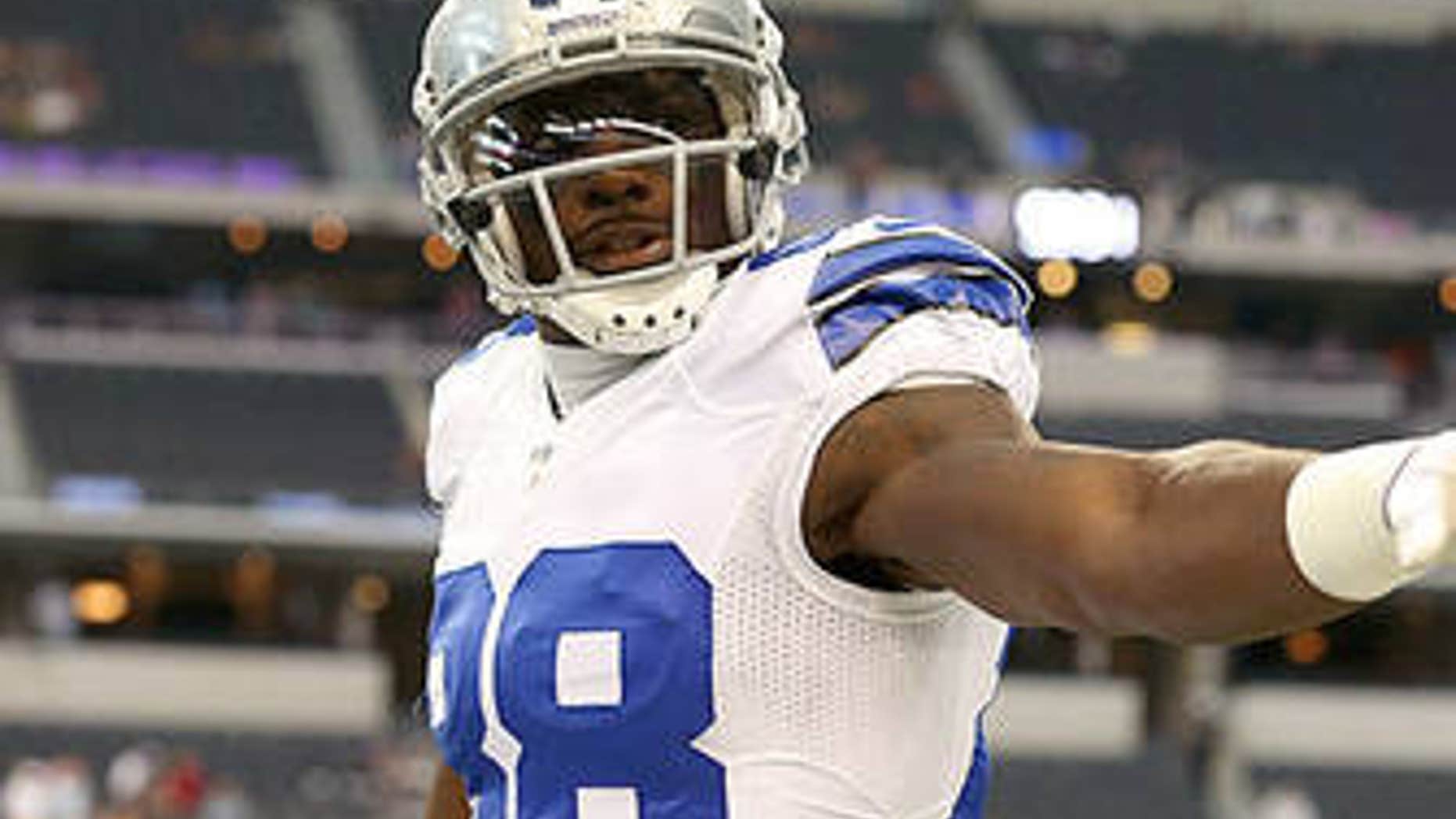 Dez Bryant has never been afraid to wear his emotions on his sleeve.
The fourth-year wide receiver let those emotions get the best of him on the Cowboys' sideline Sunday, moments after Lions quarterback Matthew Stafford snuck into the end zone for the game-winning TD with just 12 seconds remaining in the game.
Bryant and tight end Jason Witten were seen on the sideline screaming at each other, but it's unclear what sparked the altercation. Veteran linebacker DeMarcus Ware, who was inactive with a quad strain, stepped in and grabbed Bryant by the collar to talk some sense into him.
Bryant, 24, has been criticized in the past for his poor display of body language and his maturity on the field.
Earlier in the game, Bryant was seen screaming at wide receivers coach Derek Dooley and quarterback Tony Romo, also for uncertain reasons.
We're still waiting to hear what all the fuss was about, but according to one reporter, Bryant and Witten had an adorable moment in the locker room later:
Dez Bryant hugged Jason Witten in locker room after the game.
-- Calvin Watkins (@calvinwatkins) October 27, 2013 It was a disheartening loss for the Cowboys as they had a six-point lead with a little less than a minute remaining. Bryant finished the game with three receptions for 72 yards and two touchdowns and earned heaps of praise after making a spectacular one-handed catch .
NFL on FOX analyst and former Super Bowl winning coach Brian Billick, who was calling the game, had some choice words for Bryant. He also posted his feelings on Twitter:
You call this leadership? Arms out & not 1 player or coach listening to him. More like a selfish temper tantrum. pic.twitter.com/lFEGKO5lmf
-- Brian Billick (@CoachBillick) October 27, 2013
The original article can be found at FOXSports.com: Bryant, Witten get into it on sideline.