Browns announce No. 1 overall pick Myles Garrett has a lateral foot sprain
By , Andre Vergara
Published June 17, 2017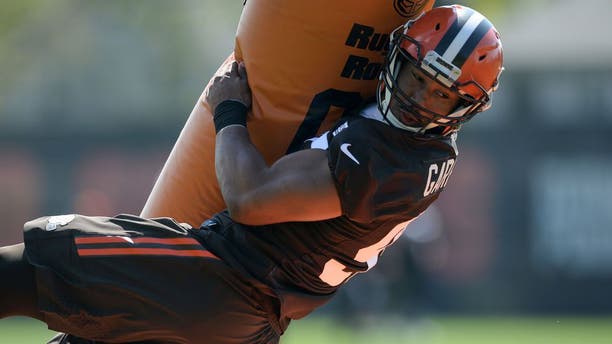 Cleveland fans can breathe a sigh of relief, after the Browns announced that No. 1 overall pick Myles Garrett has a lateral foot sprain and should be ready for the start of training camp.
Garrett hurt his left foot Wednesday during drills, and Coach Hue Jacksondidn't know how severe the injury was at the time. The 21-year-old defensive end had missed time with a sprained ankle last year at Texas A&M and was also slowed by an unspecified injury earlier this spring.
The Browns recently signed the rookiestar to a four-year, $30.4 million contract. They begin training camp July 25.
The Associated Press contributed to this report.
https://www.foxnews.com/sports/browns-announce-no-1-overall-pick-myles-garrett-has-a-lateral-foot-sprain