Brewers recall outfielder Santana from Triple-A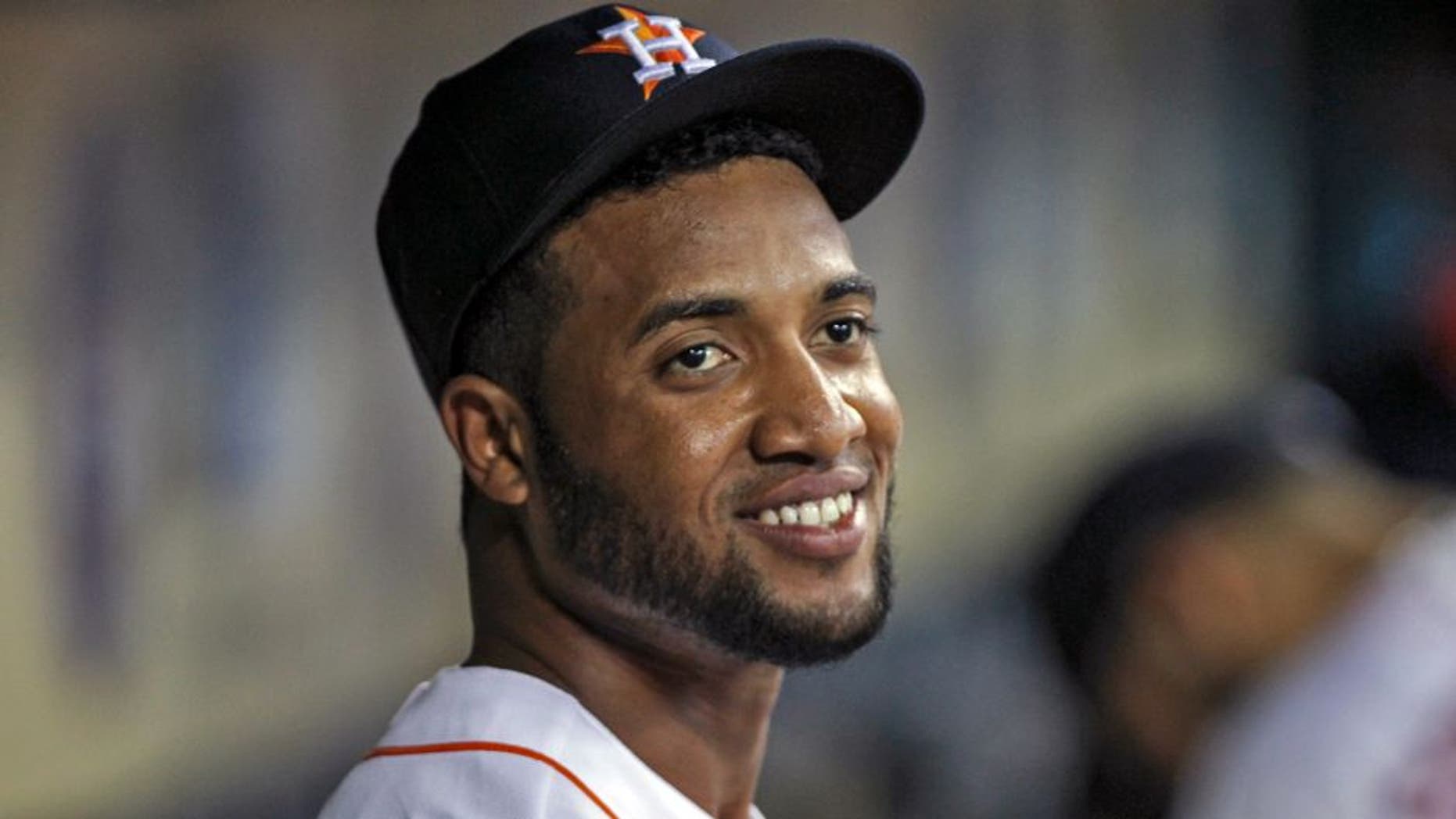 The first player acquired by Milwaukee before the non-waiver trading deadline is set to make his debut with the Brewers.
On Friday, Milwaukee recalled outfielder Domingo Santana, who came over from Houston in the Carlos Gomez/Mike Fiers deal, from Triple-A Colorado Springs. The Brewers had an opening on their roster after placing starting pitcher Tyler Cravy on the 15-day disabled list Wednesday.
Santana, who turned 23 on Aug. 5, has played in 20 games for the SkySox, batting .380 with a .424 on-base percentage and .544 slugging percentage. He has two home runs, 13 runs and 18 RBI in that span, but he also has struck out 17 times in 79 at-bats.
The 6-foot-5, 225-pound Santana has major-league experience, having played 20 games for the Astros, including 14 this season. He was 10 for 56 (.179) for Houston overall, but was 10 for 39 (.256) with two home runs and eight RBI this season.