Brady covers GQ's 'Men of the Year' issue, takes unforgettable photos
By ,
Published November 18, 2015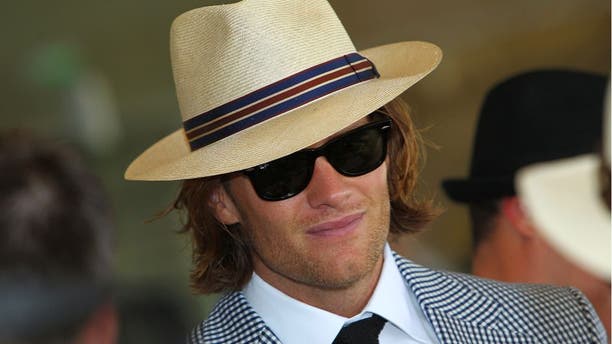 Tom Brady was named GQ's Man of the Year, and he took some fantastic photos for the magazine. Michael Hickey WireImage
Through 10 weeks, Tom Brady is one of the top MVP candidates in the NFL. He's thrown for 3,043 yards, 24 touchdown passes and just three interceptions, leading the Patriots to a 9-0 record.
While he's had some spectacular accomplishments on the field this season, he's earned quite the title off it, too. Brady is the cover man for GQ Magazine's "Men of the Year" issue, joining the likes of Barack Obama as a Man of the Year.
With being a Man of the Year comes a photoshoot, of course. And just as everyone expected, Brady's was ... spectacular. Here are a few photos from the GQ shoot, including one of Brady holding a furry jacket over his head, for whatever reason.
Those photos are, well, unforgettable -- as in, you won't be able to un-see or forget them any time soon.
https://www.foxnews.com/sports/brady-covers-gqs-men-of-the-year-issue-takes-unforgettable-photos