Boston Red Sox infielder Brock Holt has historic playoff game against New York Yankees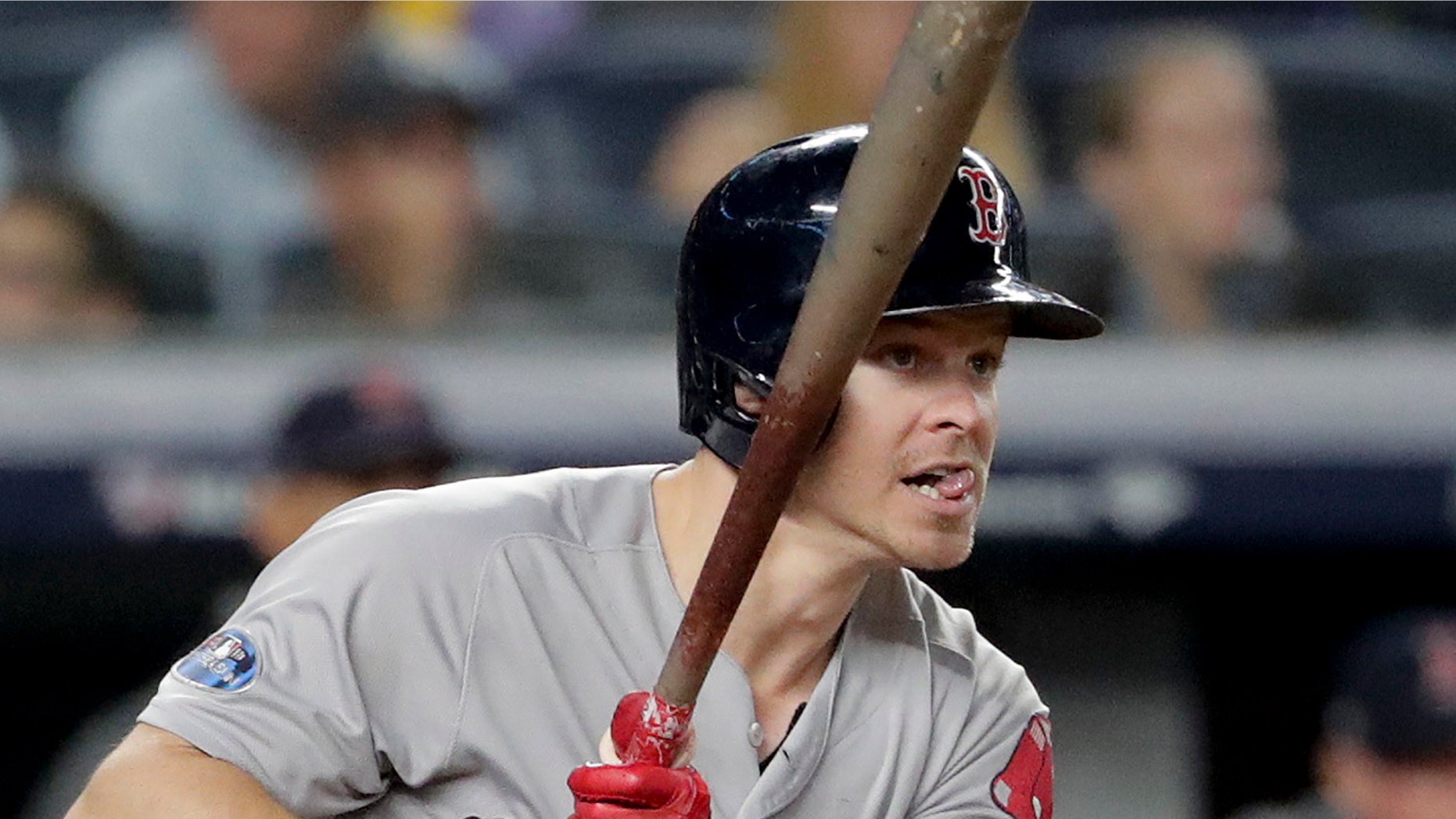 Boston Red Sox infielder Brock Holt accomplished a feat Monday no other player has done in the Major League Baseball postseason ever: hit for the cycle.
Holt finished 4-for-6 in the Red Sox's 16-1 blowout in the Game 3 of the American League Division Series against the rival New York Yankees. Holt had a single, double, triple and a home run. He hit the home run off Yankees catcher Austin Romine, who was in the game to give relievers a rest before Game 4.
"I knew I needed a home run," Holt told reporters after the game, according to the Boston Herald. "I saw Romine was on the mound. So you get a little antsy when a position player is on the mound. I told everyone, 'Get me up. I need a home run for a cycle.' I was going to try to hit a home run, but I figured I'd ground out to first, be out in front of something."
Holt said he was going to swing at anything that was thrown to him. He hit a home run off a 79 mph Romine slider, according to MLB.com Statcast.
"Obviously, you don't expect to hit a home run, but I was trying to. I was trying to hit a home run. That's probably the first time I've ever tried to do that. I rounded the bases, and seeing everyone going nuts in the dugout was a pretty cool moment for me," Holt said.
He finished with five RBI as Boston took a 2-1 series lead against New York.
The 15-run loss was the worst in playoff history for the Yankees. The last time New York got its doors blown off like this was in the 2001 World Series against the Arizona Diamondbacks where they lost 15-2 in Game 6, according to USA Today.
The possible deciding Game 4 will be played at Yankee Stadium on Tuesday.