Bills QB Tyrod Taylor 'recharged and ready' for the long haul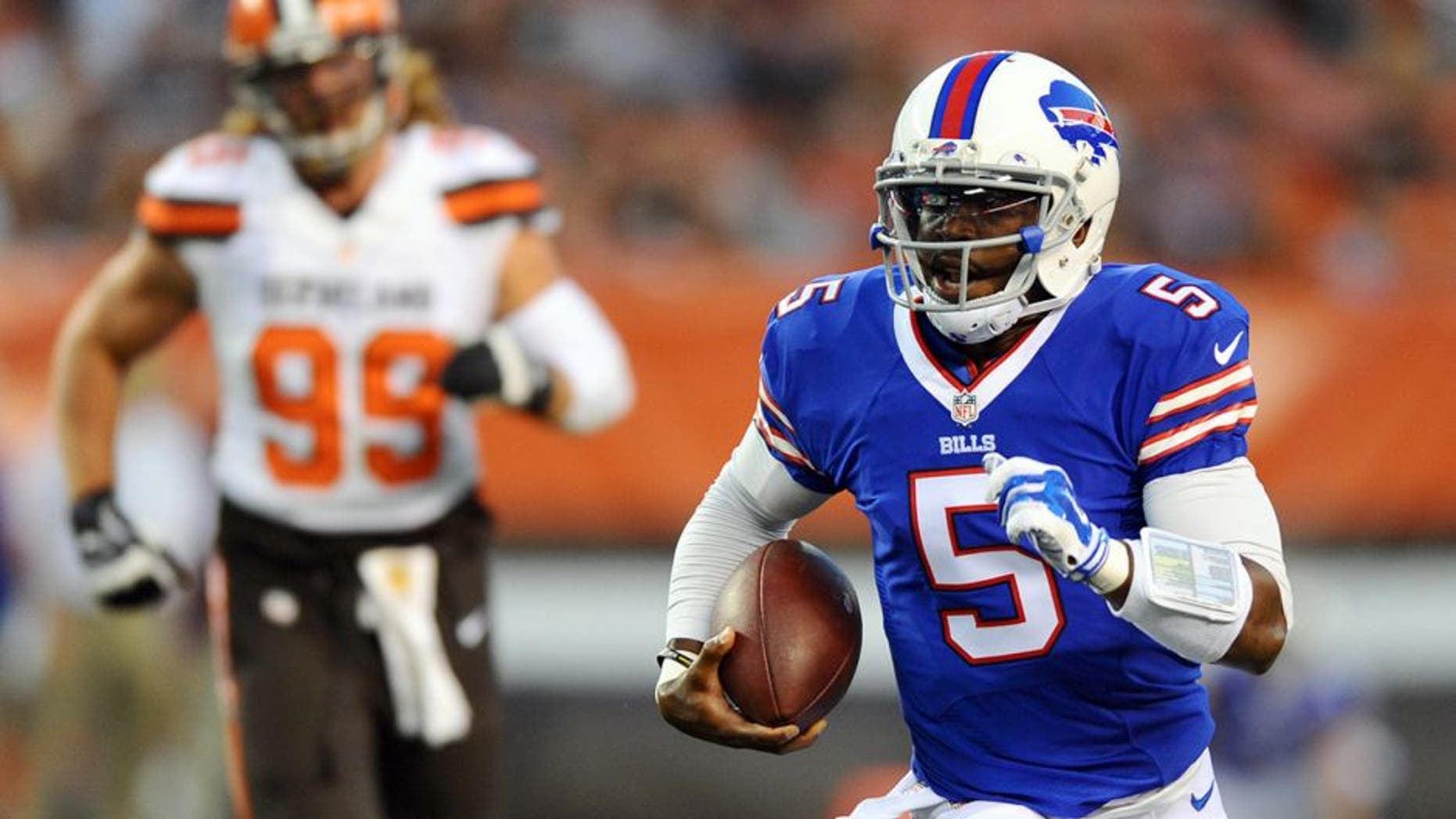 Tyrod Taylor is prepared to make a run at the playoffs in the next few months. Ken Blaze USA TODAY Sports
It's been a disappointing season for Rex Ryan and the Buffalo Bills thus far, but the second half of the season should be better than the first.
One reason why: The Bills are finally getting healthy. Tyrod Taylor, most notably, will make his return this week after missing two games before the bye -- both of which Buffalo lost. Sitting at 3-4, the Bills need to make a run in a hurry, and it starts with Sunday's divisional matchup with the Miami Dolphins.
Taylor, for one, is excited to get back. He said he's "recharged and ready" for the rest of the season as he hopes to remain healthy for the final nine games. His playmaking ability has been sorely missed, with EJ Manuel struggling greatly as his replacement. A combination of Taylor, LeSean McCoy, and Sammy Watkins down the stretch should give the offense a boost, it's just a matter of whether or not it will be enough to get them into the playoffs.
Boobie Dixon is happy to have his quarterback on the field once again, and doesn't think the injury will prevent Taylor from being the same runner he was before.
"He's not going to hold back," Dixon said. "When a quarterback's talking like that, you know what he has on his mind. We're all just straightening our minds now to get on his same page and get this 'W.'"
Taylor has rushed for 187 yards and two touchdowns this season and carried the offense for two weeks without McCoy and Watkins on the field. He won't need to do that in the coming weeks, but he's shown the capability of doing just that.