Bills' Incognito circled games against Dolphins, has no hard feelings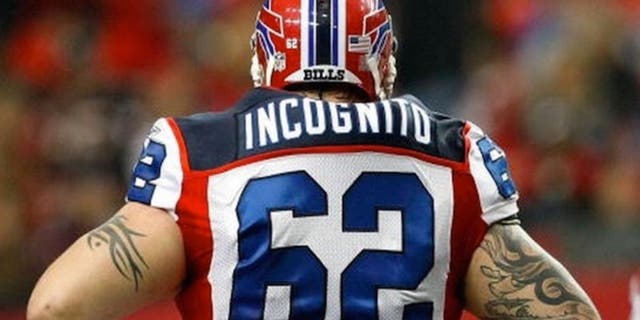 The Buffalo Bills named the much-criticized Richie Incognito their starting starting left guard and the Internet was abuzz. The former Miami Dolphin hasn't played in the NFL in more than a year after the "bullygate" controversy, which makes the move by Rex Ryan somewhat surprising.
After the initial shock, though, fans will soon realize the Bills don't have many other options. He's clearly the best player at left guard, and will help shore up the Bills' offensive line. And for Incognito, he gets to face his former team twice this season -- and he's well aware of that.
In an interview on the Zaslow and Joy Show on 104.3 The Ticket in Miami, Incognito said he has circled those two matchups against the Dolphins, but not because he holds a grudge. He was asked if he has any hard feelings towards the team and players, to which he responded:
"Not one bit. I don't have one hard feeling about anybody I ever played with in Miami. I still got a lot of love for those guys, a lot of respect for those guys, still got a lot of close friends on that team. What went down went down and it was a crazy time and things were said, but I really don't have any hard feelings toward anybody."
Clearly Incognito can't wait to play against his former team, which is how most players feel about playing their old teams. It'll be interesting to see how the Dolphins handle Incognito on the line. Some cheap shots may be thrown, or maybe not. He'll travel to Miami in Week 3, and host the Dolphins in Week 9.
(h/t Pro Football Talk)