Bills GM: Team is 'almost in a quarterback purgatory'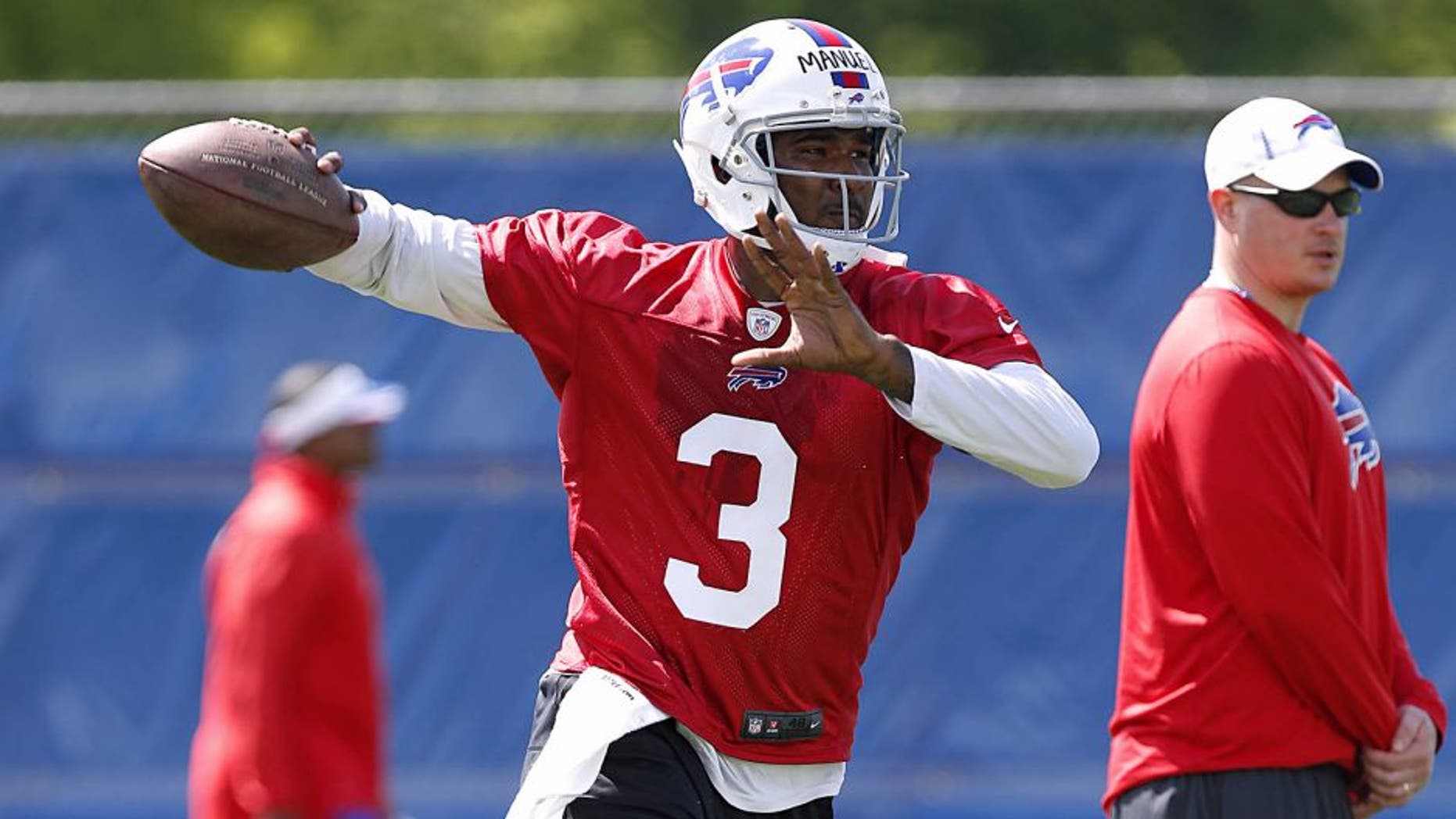 The Buffalo Bills are one of the few teams in the NFL without a surefire starting quarterback right now. Matt Cassel has edged ahead of Tyrod Taylor and EJ Manuel, but it's still early in training camp, so things can change.
What the Bills do know, though, is that their quarterback situation is far from ideal. In fact, it's terrible. Not only do they not have a great starter, but they don't have a true franchise quarterback. Even general manager Doug Whaley realizes it.
"We are almost in quarterback purgatory," he told WGR Radio. "We're good enough that we won't be picking first or second overall."
You never really want to hear the GM of your franchise saying we're good enough to not be picking first or second. You want your GM saying we're good enough to make a playoff run and win the Super Bowl. Clearly, that's not how Whaley feels.
The Bills are just a few days into training camp, so there's still time for one to emerge, but it has to be soon. Preseason is coming up quickly, as is the regular season.
"The preseason games are going to be a great evaluator [of the QBs]. I do see progress every day," Whaley said. He's [Manuel] farther along this year than he was last year. We want to see a step. Will it be the ultimate step? That's up to him"
Finding a franchise quarterback is no small task, but when you're mediocre enough to finish in the middle of the pack and avoid top-five picks, it makes it even harder. That's where the Bills are right now, and with a great defense, it's not likely they'll be picking in the top-five next year, either.
(h/t NFL.com)