Big Ten players speaking out on satellite camp ban
By , Bruce Feldman
Published April 11, 2016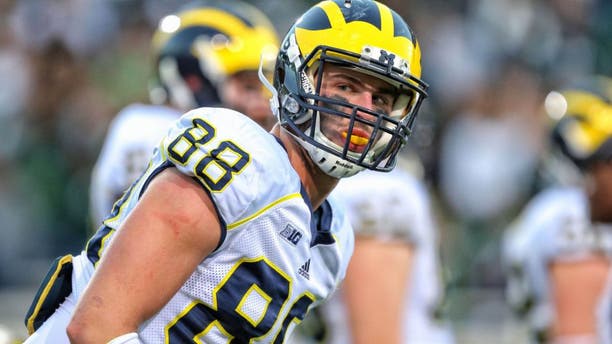 An interesting subplot to the NCAA's decision to ban satellite camps unfolded in the 48 hours since the rule was passed by a vote among the Division I Council. Several key Michigan players as well as other Big Ten players tweeted their frustration with the NCAA and the ruling that many saw as the "Jim Harbaugh Rule." [According to ESPN, the Big Ten was the only Power 5 conference in favor of satellite camps.]
Part of what has made this so personal for many of these college players is because the Sound Mind Sound Body (SMSB) Football Academy, which was started in Detroit, has been caught in the crosshairs of the ruling.
SMSB's co-founder Curtis Blackwell, the director of college advancement and performance for the Michigan State football program, told the Detroit News this is much bigger than recruiting.
"The biggest losses are for the kids, the under-the-radar recruits. They get exposure at these camps. You get schools like Youngstown State, Bowling Green and Kent State and they find kids they normally wouldn't get a chance to see. Kent State doesn't have a camp. They go to other camps. If you take them away from (Kent State), how do they effectively recruit?"
https://www.foxnews.com/sports/big-ten-players-speaking-out-on-satellite-camp-ban