Bears excuse Jared Allen from practice for personal reasons
By ,
Published September 17, 2015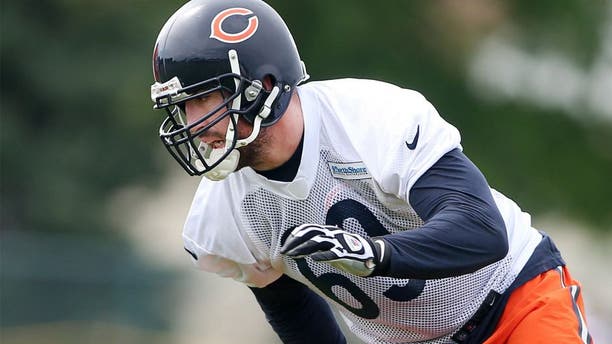 Chicago Bears head coach John Fox said veteran linebacker Jared Allen was excused from practice on Tuesday morning for personal reasons, according to ESPN's Jeff Dickerson. Whatever the reason was, it must not have been too serious because Fox expected Allen to return later in the day.
Fox also went into detail about how much he plans to play the Bears' starters for their preseason opener versus the Miami Dolphins on Thursday night.
"It's a play limit, depending how it goes, whether it's shading one way or the other, offense, defense," Fox said, via ESPN. "Just try to get guys 12-15 plays a little bit like last week at Family Fest. And then evaluate the next part of the roster.
"Obviously you're trying to put your guys in position to have some success. But we're not in full-blown game mode right now. We're still in training camp, still installing, be it a new staff, putting in new offense, new defense, as well as special teams. We just want to be able to let them line up with things that they can execute and we can evaluate and pick our best 53."
Allen, 33, is going on his 12th NFL season and is in no danger of missing the cut when the Bears trim down to a 53-man roster. He is making a transition from 4-3 defensive end to 3-4 outside linebacker this year and projects to be one of the team's top pass-rushers.
(h/t ESPN)
Photo Credit: Jerry Lai/USA TODAY Sports
https://www.foxnews.com/sports/bears-excuse-jared-allen-from-practice-for-personal-reasons