'Bama's sitting pretty in CFP rankings ... and Saban is ticked off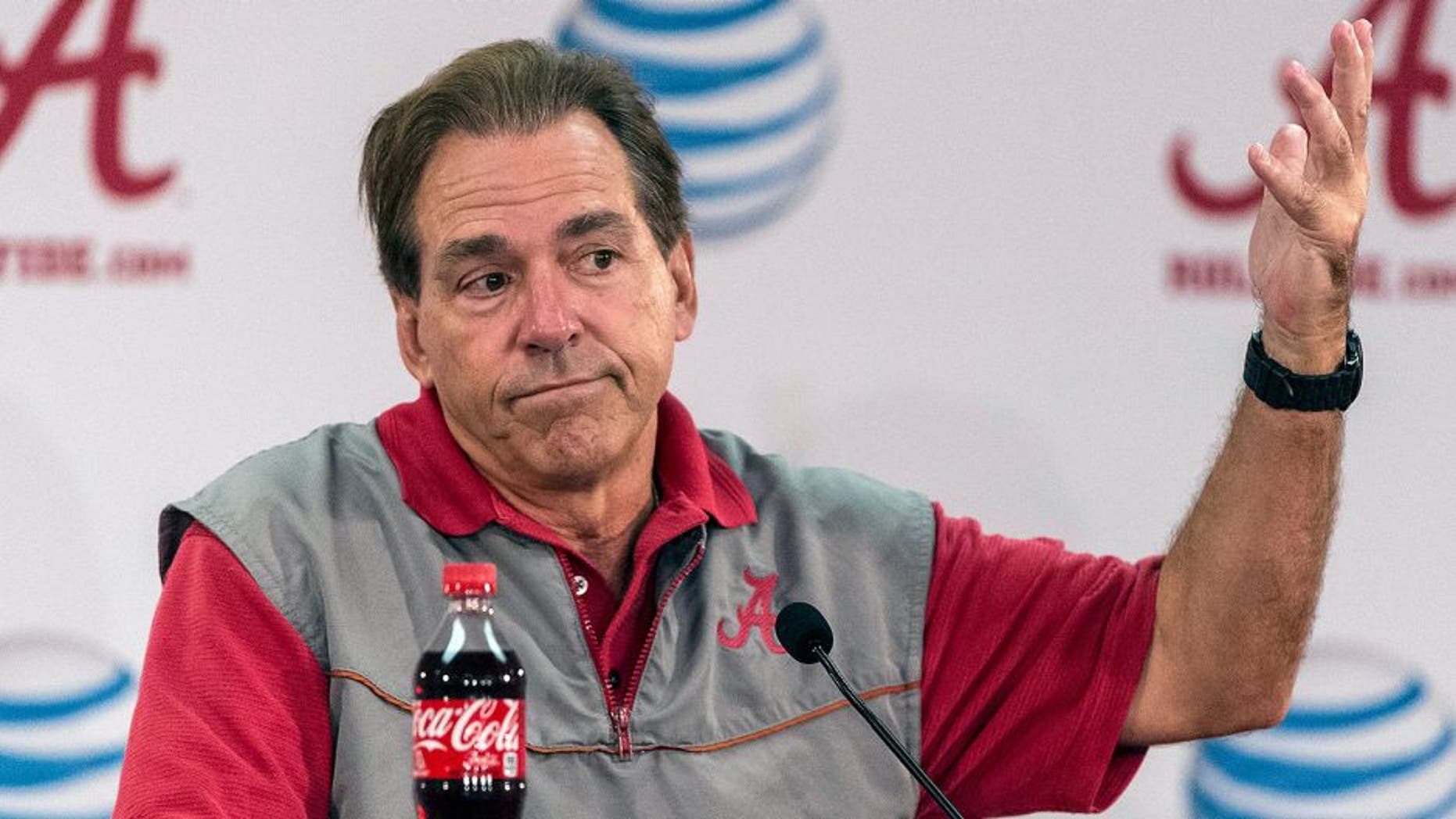 The Alabama Crimson Tide are the only team with a loss sitting in the top four of the recently released College Football Playoff rankings. And on Wednesday, head coach Nick Saban got his first chance to discuss his team's No. 4 ranking with the media.
You know he'd be pumped, right? Ready to talk about his team back among the nation's elite.
Wait … we're talking about still Nick Saban, the media and discussing rankings rather than on-field performance.
Yeah, you know how it went.
You can see some of Saban's musings in the video above, and here are some fun transcripts:
"I don't think the ranking means anything …
"All it means is you have created an opportunity and have a chance to finish the season and maybe have an opportunity to play in some other games that are big games …
"What does it mean? It means nothing. I don't even know why we have it …
"The only reason we have it is for folks like you to have something to talk about and write about … and ask questions about, which you do a nice job of, incidentally …
"Until the end of the season, I don't have anything to say about it …
"It doesn't mean anything other than your team has done well enough to have a chance to create an opportunity for itself if they can finish the season the right way …"
In all, Saban said the current CFP ranking doesn't mean anything six times and asked what does it mean another four more.
Perhaps Saban is a little uptight about Saturday … his 7-1 Tide host 7-0 LSU on Saturday. The Tigers sit a half-game ahead of Alabama in the SEC West standings, and are No. 2 in those meaningless CFP rankings.
Talk about a game that means something!