Astros' McHugh knows the value of consistency as a pitcher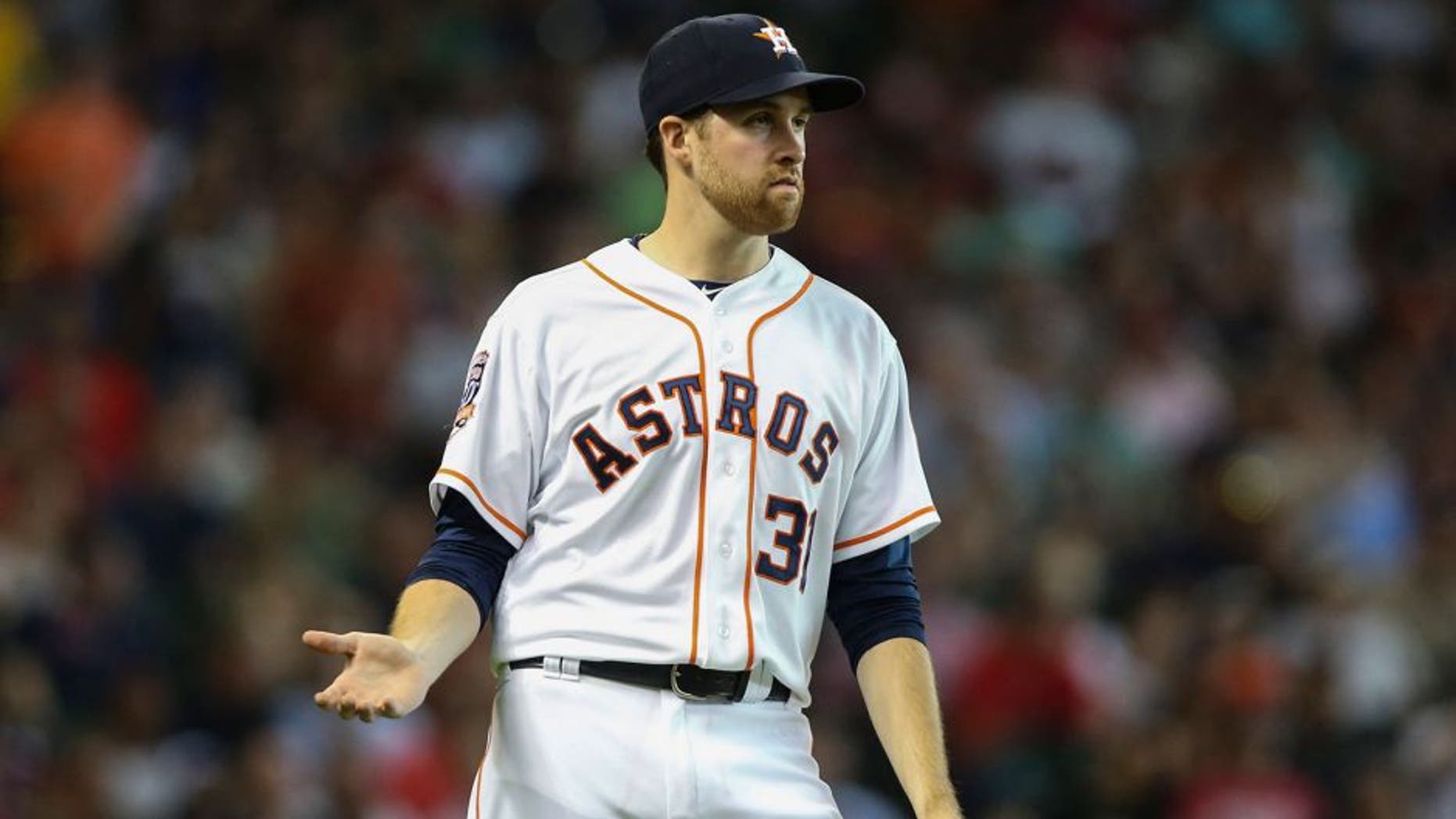 Collin McHugh has had his share of ups and downs in 2015. After coming out of relative obscurity for the Houston Astros in 2014 to post an 11-9 record and stellar 2.73 ERA in 25 starts, he's fallen back slightly this season.
After the Astros' win on Wednesday over the Boston Red Sox, McHugh's ERA sits at 4.25, significantly higher than that of his breakout 2014 campaign. Despite the ERA, his record is 11-5.
While McHugh's stats are very solid overall for a #2 starter on a contending club, the Astros continue to be mentioned in trade discussions for a number of blue-chip trade deadline targets. However, McHugh told Evan Drellich of the Houston Chronicle that he's managed to block everything out in order to stay focused on being consistent, especially with teammate Dallas Keuchel vying for a Cy Young award:
This kind of mindset is key for a pitcher's success: simplify everything and reduce your responsibility to its simplest form. McHugh continued explaining his stance to Drellich as follows: "If you focus on the wrong things it's going to be a short run. … Stay consistent, get your innings, pitch your innings as hard as you can. If you can throw six, seven innings, every time out then ERA's going to take care of itself. Wins, strikeouts, it's going to take care of itself."
When trying to figure out how a pitcher like McHugh has managed to completely transform his career trajectory over the last two seasons, look no further than his point of view.