Appeal is on: Matt Kenseth, team owner Joe Gibbs pleading case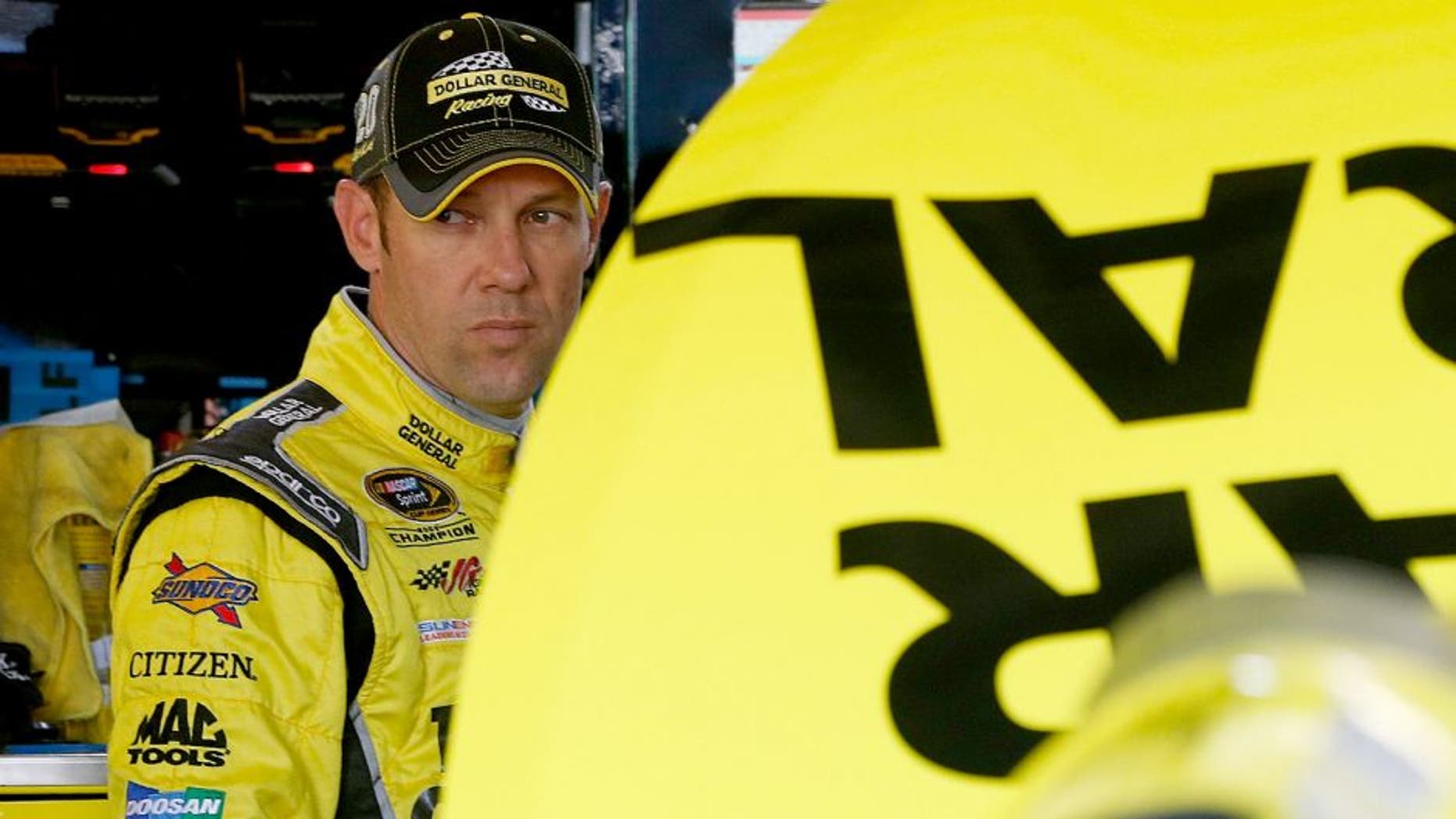 The appeal of Matt Kenseth's two-race suspension has begun at the NASCAR R&D Center in Concord, North Carolina, where three members of the National Motorsports Appeals Panel were to hear Joe Gibbs Racing's case on behalf of Kenseth.

The panel can either uphold NASCAR's original penalty, reduce it, increase it or overturn it completely.

If JGR loses the appeal, the organization can make a second appeal to the National Motorsports Final Appeals Officer in accordance with Section 15 of the NASCAR Rule Book. If that happens, the final appeal will take place Thursday afternoon.

Kenseth arrived at the NASCAR R&D Center at approximately 8:10 a.m., followed shortly thereafter by JGR team owner Joe Gibbs. Kenseth was smiling as he walked in.

On Tuesday, NASCAR suspended Kenseth for the next two NASCAR Sprint Cup Series races for deliberately wrecking Joey Logano at Martinsville Speedway.

"Based upon our extensive review, we have concluded that the No. 20 car driver (Kenseth), who is no longer in the Chase, intentionally wrecked the No. 22 car driver (Logano), a Chase-eligible competitor who was leading the race at the time," said Steve O'Donnell, NASCAR executive vice president and chief racing development officer, in a statement issued by NASCAR when the suspension was handed down. "The No. 20 car was nine laps down, and eliminated the No. 22 car's opportunity to continue to compete in the race.

"Additionally, we factored aspects of safety into our decision, and also the fact that the new Chase elimination format puts a premium on each and every race. These actions have no place in NASCAR."

NASCAR has said it will not make a statement after the hearing, other than to announce the decision.

FOXSports.com is on-site and will have full coverage of Thursday's decision.